Villa in Carmignano, Firenze – Toscana
Villa Carmignano, Firenze – Toscana

€ 1.637.000 trattabili

A

sking Price negotiable
6

 Camere  Beds

| 

7

Bagni  Baths

Piscina Swimming pool
470 m² circa superficie SUL  Floor size 470 sq.m. approx.
1.490 m² circa superficie lotto  Lot size 1.490 sq.m. approx.

22.000 m² circa superficie Uliveto, Terreno Seminativo e Canneto  Olive grove and arable land Lot size 22.000 sq.m. approx.

L'immobile ha le caratteristiche per essere destinato a struttura ricettiva B&B per n. 6 camere e 12 posti letto. Per il piano strutturale in vigore dal comune di Carmignano prevede l'ampliamento volumetrico del fabbricato per raggiungere una capienza di 12 camere (ampliamento non inferiore a 150 mq)
The property can become B&b with n. 6 rooms and 12 beds . The commune's structural plan expected volumetric expansion of up to 12 rooms (extension not lower 150 sq.m)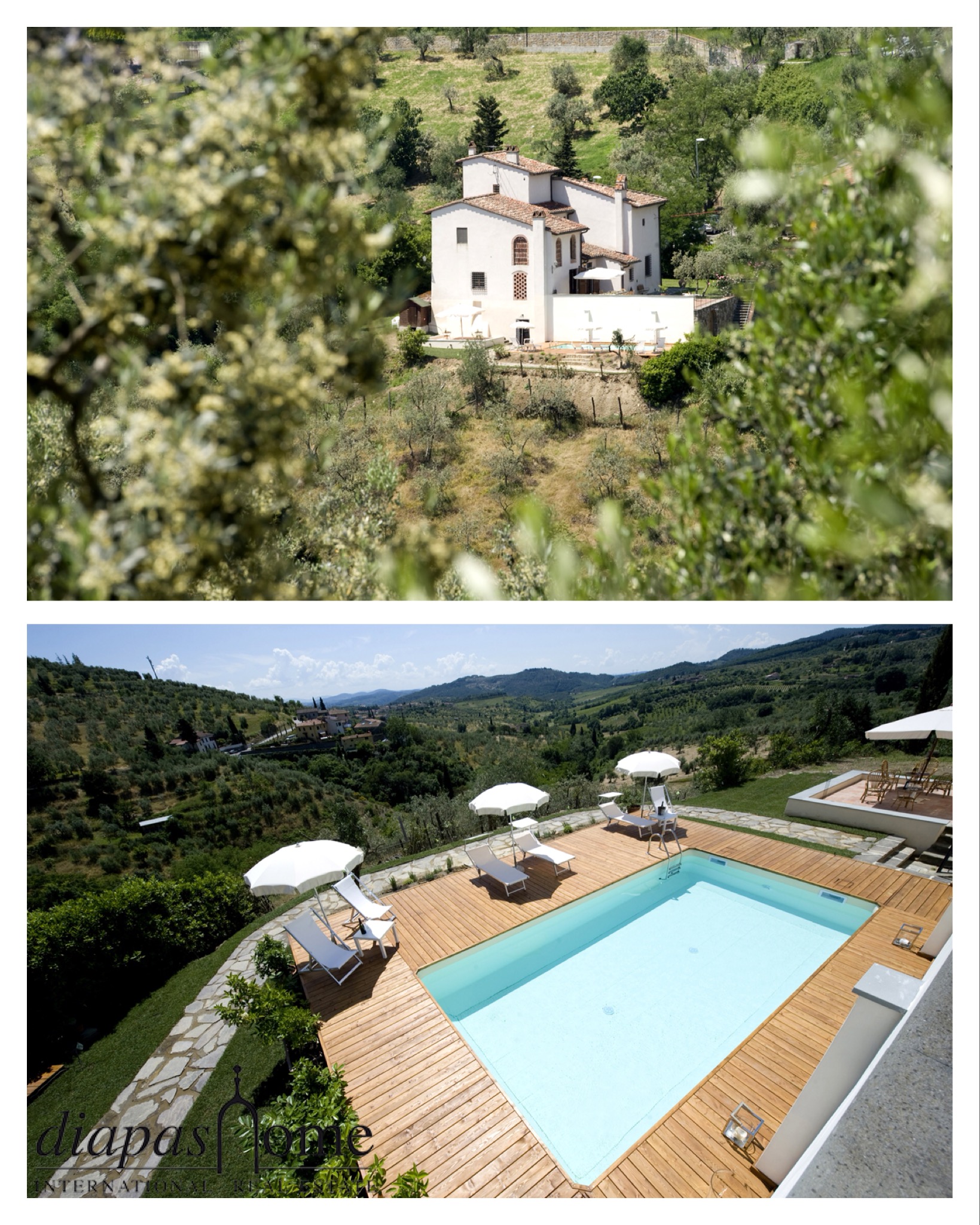 La villa sorge nelle colline verdi di Carmignano, antico borgo toscano adagiato sulle colline rinomate per la produzione di un vino D.O.C. e di un olio extra vergine di oliva già famoso ai tempi della Nobile famiglia Medici,  e ad un passo da Firenze
The villas is located in the green Hills of Carmignano, famous for production of wine D.O.C. and extra vergin olive, near Firenze.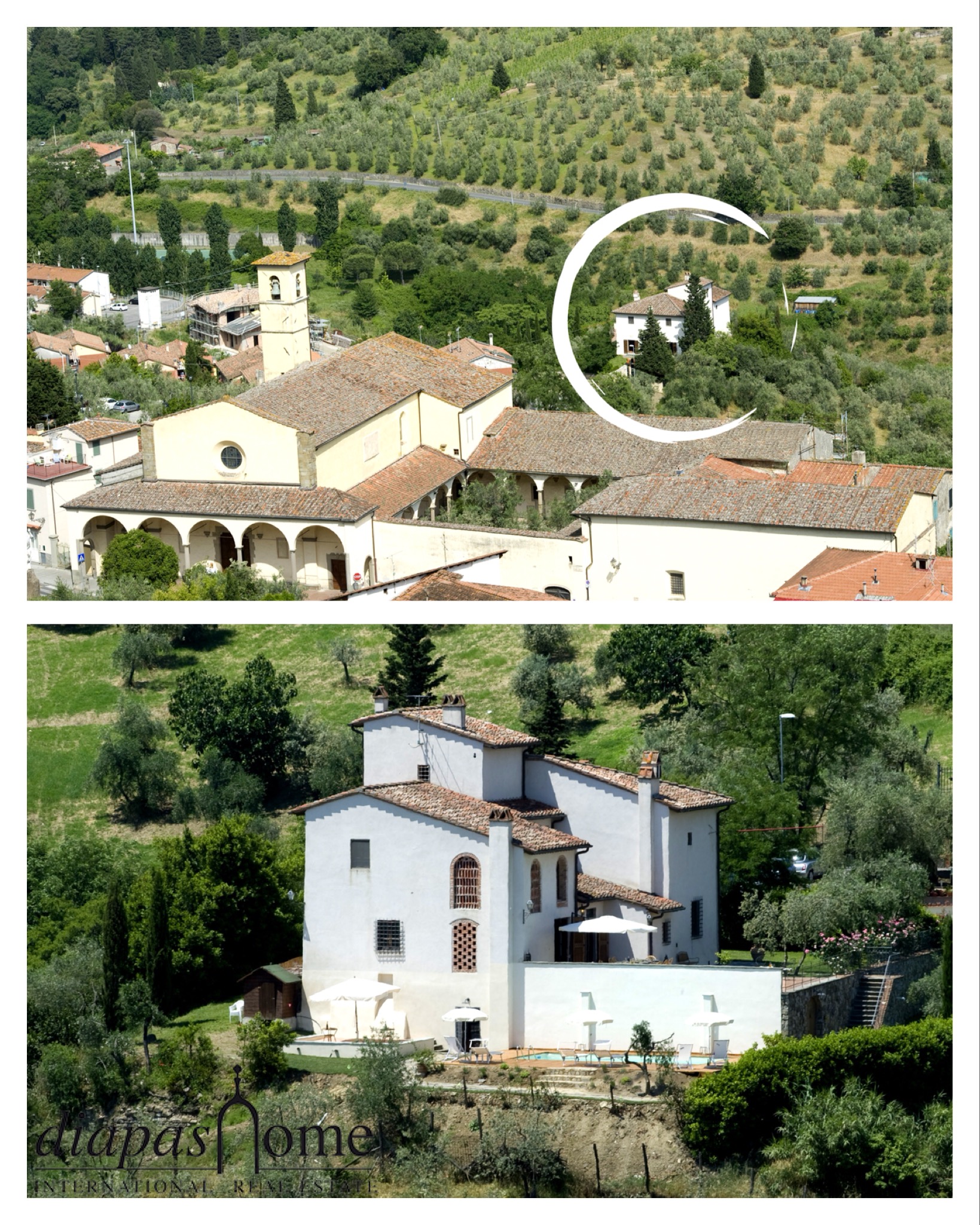 La particolarità di questo casale è quella di aver mantenuto nella ristrutturazione i materiali tipici del luogo, pietra subbiata (particolare lavorazione di questo luogo), cotto, travi in legno e da ammirare alcune particolari capriate.
Il giardino tipico di questa zona si distribuisce su vari livelli dove ogni vista è paragonabile ad una cartolina: è arricchito da varie tipologie di fiori e contornato dalle tipiche piante toscane come cipressi querce e lecci . Tutto il giardino può essere ammirato da una spaziosa terrazza in cotto alla quale si accede sia dal giardino che dalla zona pranzo. Adiacente alla piscina si trova una zona relax in cotto e pietra con divani e poltrone adatta a trascorrere momenti di convivialità.  La piscina di nuova costruzione posta adiacente alla casa offre una vista panoramica sulle colline Carmignanesi. Circondata da una pavimentazione in legno e corredata di lettini e sdraio, la zona piscina offre un relax profumato di cespugli di rosmarino, lavanda e fiori che la circondano. La vasca è rettangolare di dimensioni 8X4 mt. è accessibile per mezzo di una scaletta. L'impianto di depurazione è a cloro ed è dotata di illuminazione interna . A disposizione degli ospiti c'è la doccia di acqua fredda.
 The peculiarity of this farmhaouse is that it has used the typical materials of the place for the renovation .
The garden is typical of the area, it is on various level and has various types of Tuscan plants such us cypresses, oaks and holm. The garden can be seen from spacious terrace from wich you can access both from the garden and from the dinning room. Next to the pool there is a relaxtion area in stone with a sofa and armchairs. The newly built has view over the Carmignano Hills. The pool si paved in wood and has loungers and deckchairs.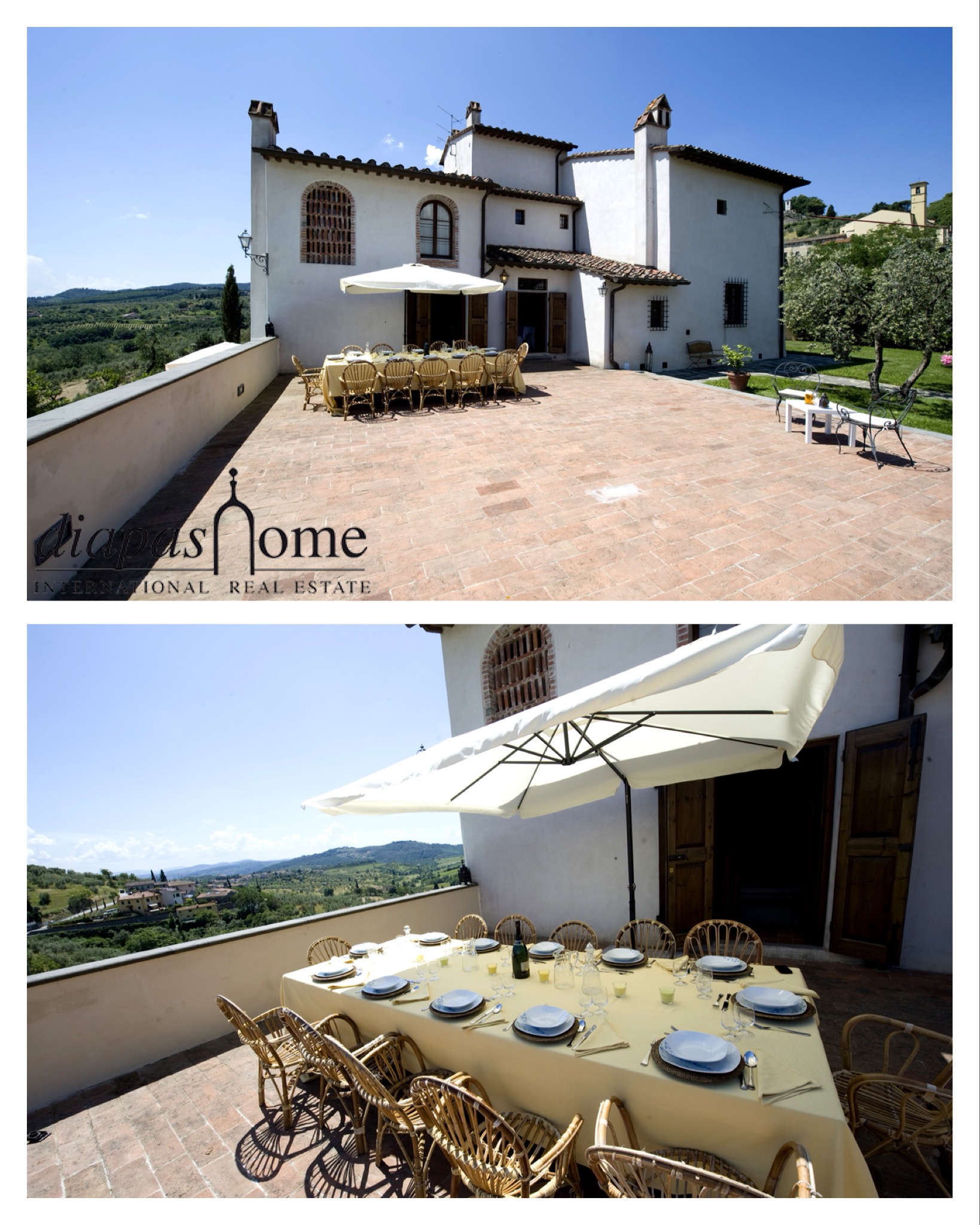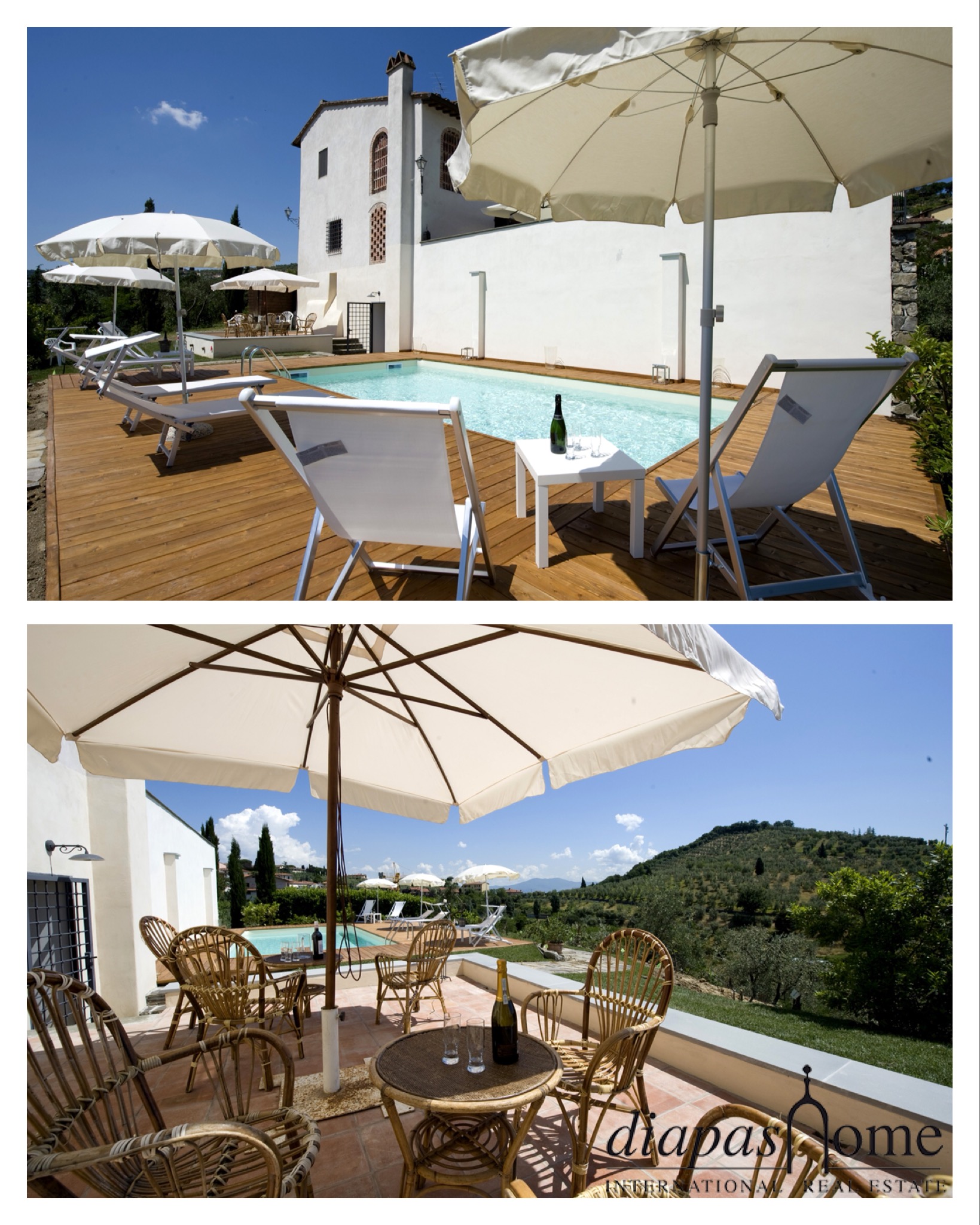 L'ingresso del casale disposto in un'ampia sala con camino. Dalla sala si accede alla cucina attrezzata e alla sala da pranzo. Sempre al piano terra si trova il bagnetto di servizio accanto al salone, la lavanderia e il salotto ed uno studio dal quale con una rampa di scale si accede ad una cucina di servizio posta al piano inferiore con accesso alla piscina ed al solarium.
The entrance to the villa is in a large room with fireplace and there is the access to the kitchen and dining room. Also on the first floor there are a small bathroom, a laundry, a sitting room and a room with staircase to a downstairs kitchen with access to the pool and solarium.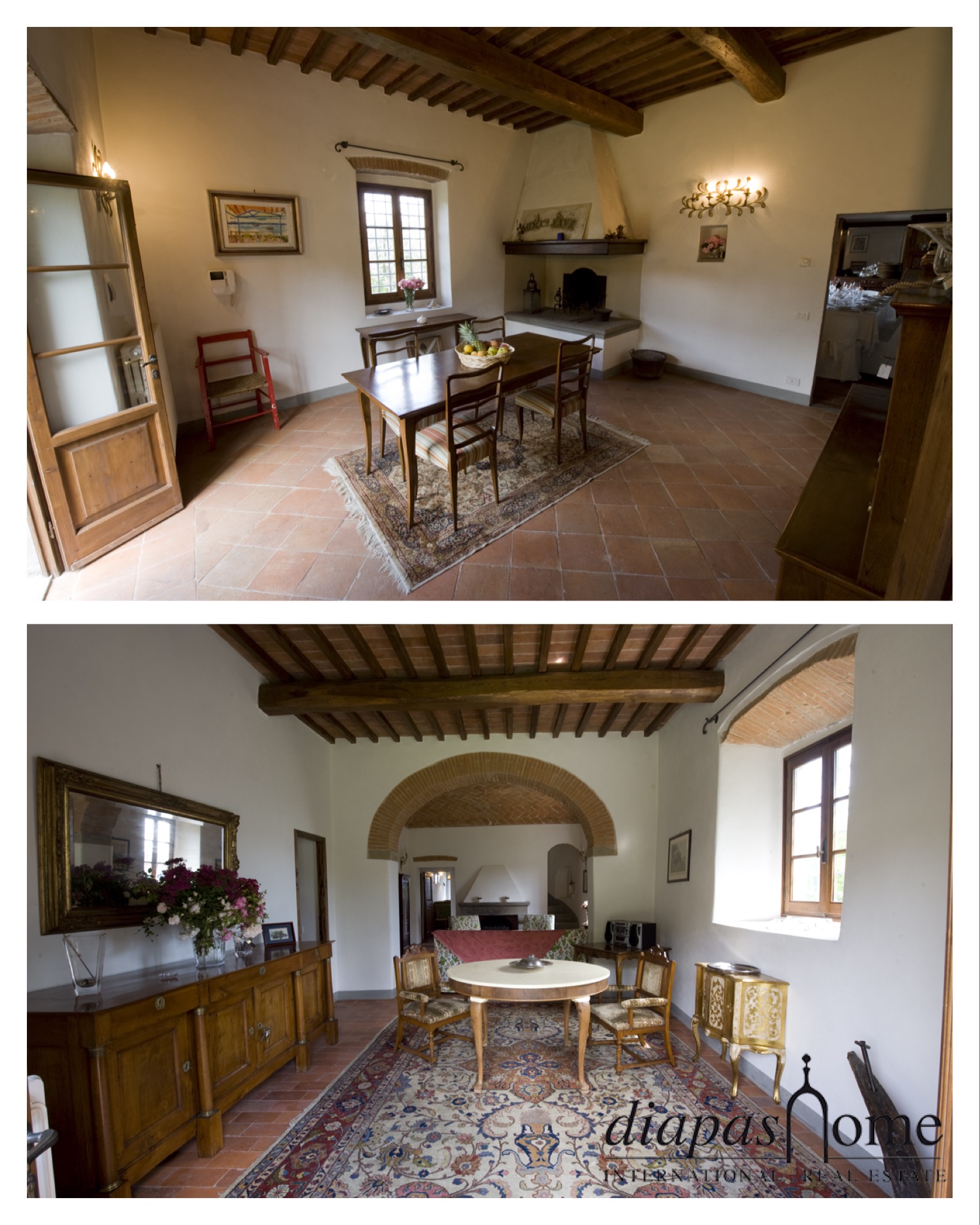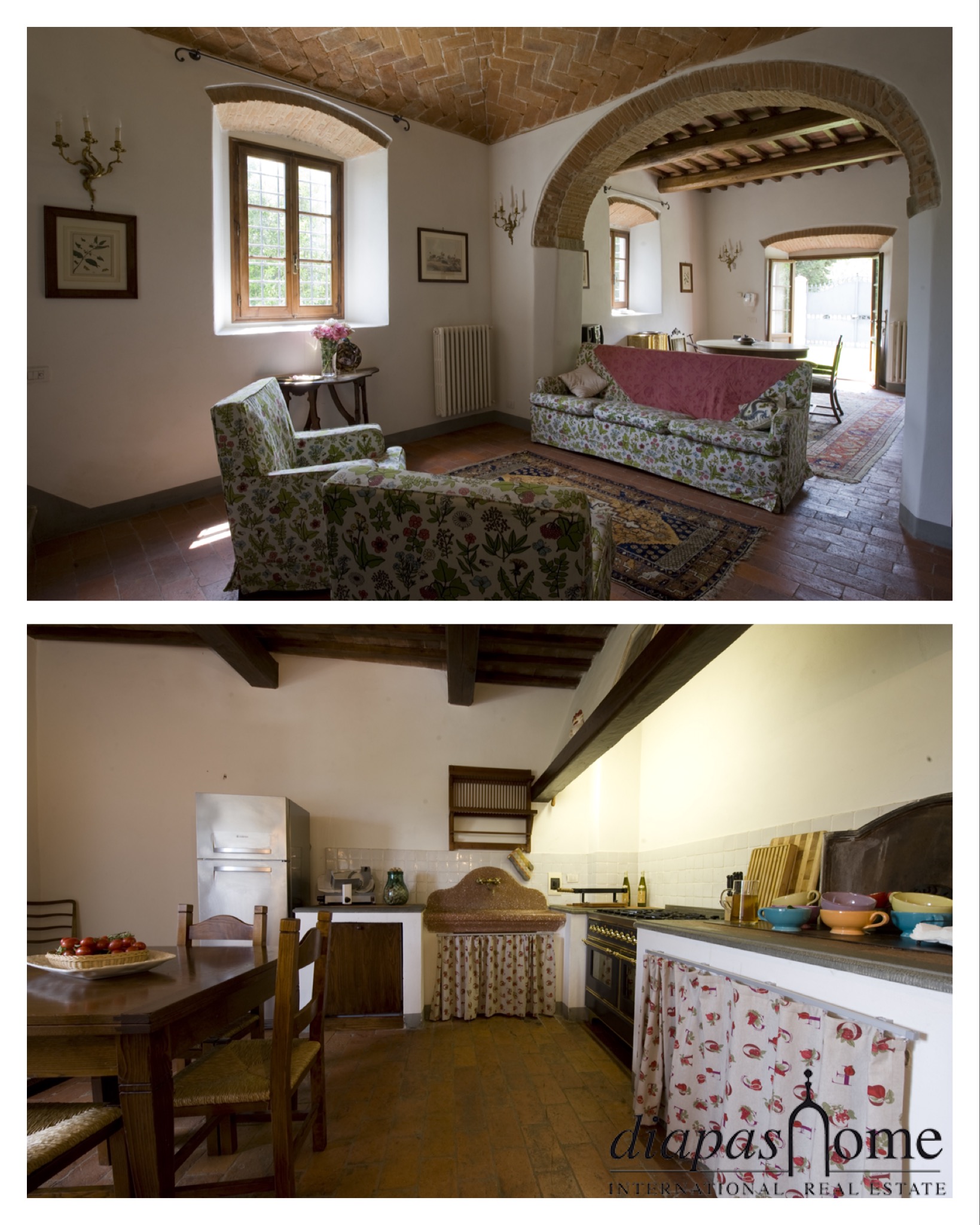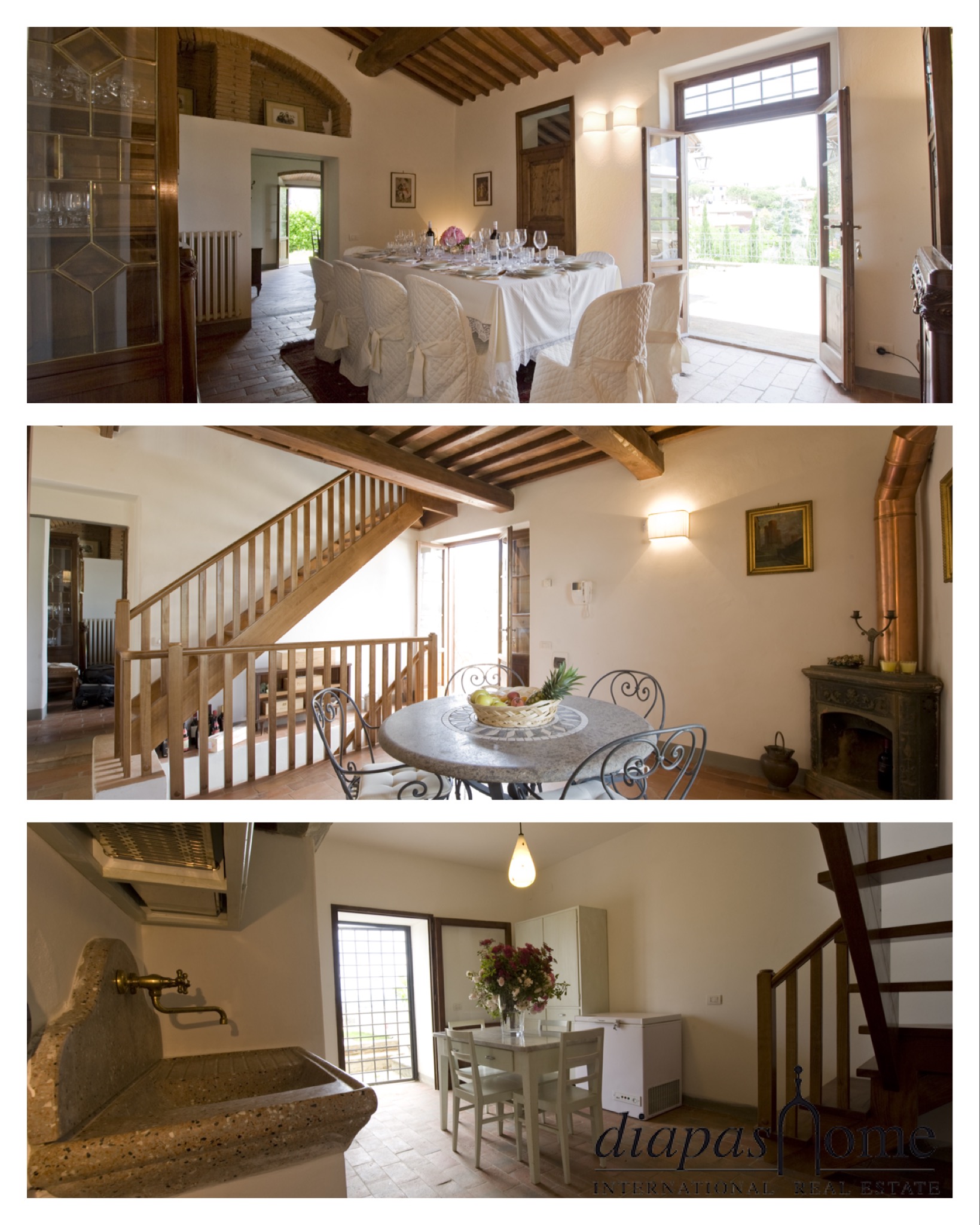 Si accede al piano superiore tramite due  diverse rampe di scale. Dalla sala si sale una scala in pietra subbiata dove si trovano le 4 camere matrimoniali tutte con bagno privato. Alla quinta camera, anche questa con letto matrimoniale e bagno si accede dallo studio posto a piano terra per mezzo di una scala in legno. La sesta camera matrimoniale è posta nella torretta con vista mozzafiato con bagno dislocato all'inizio delle scale che portano in torretta
To go upstairs there is several stairs ramps. From the hall there is a starcaise and there are 4 double bedrooms with private bath. The fifth room, with double bedroom and bath is accessed from the study on the ground floor by a wooden starcaise. The sixst room is located in turret.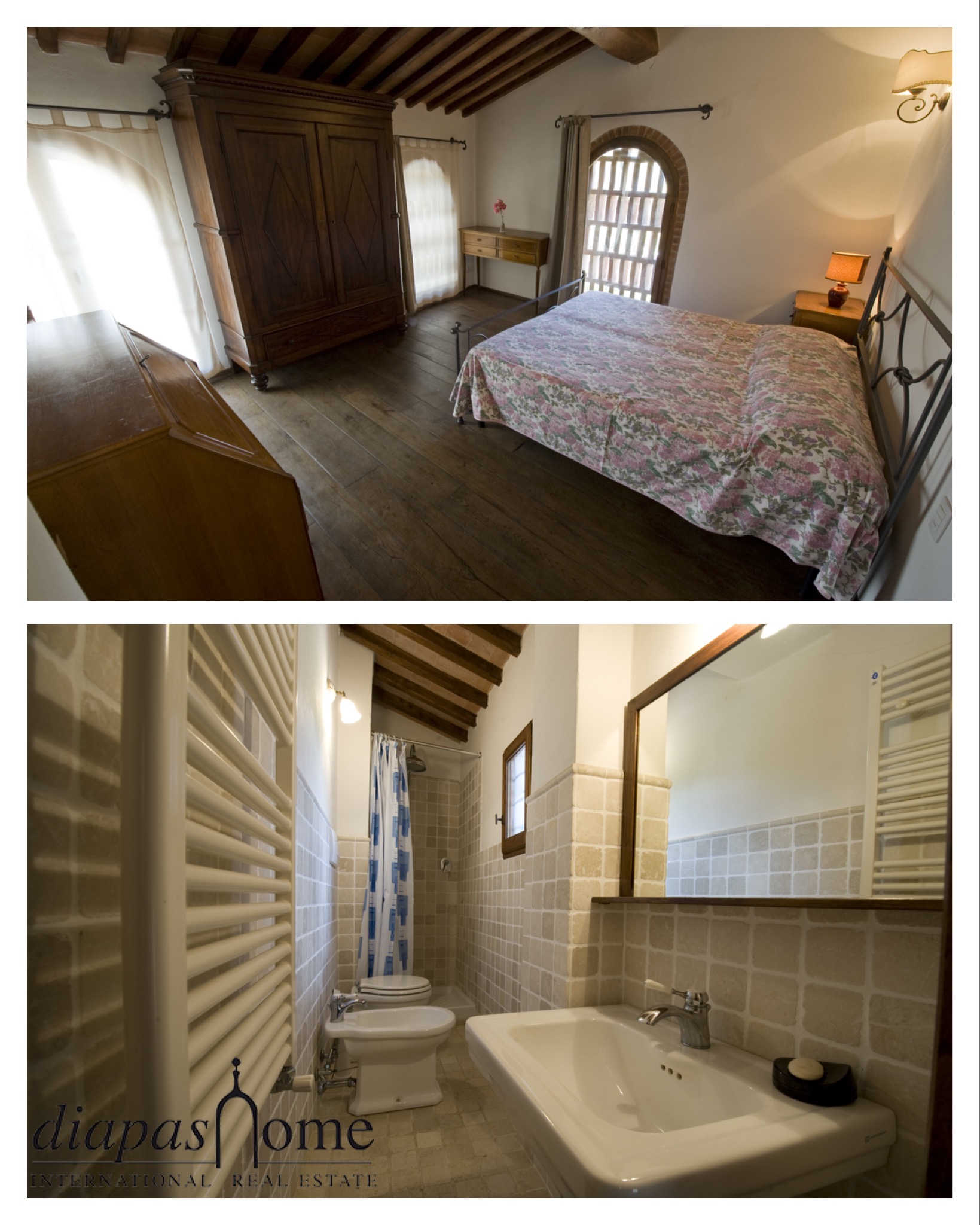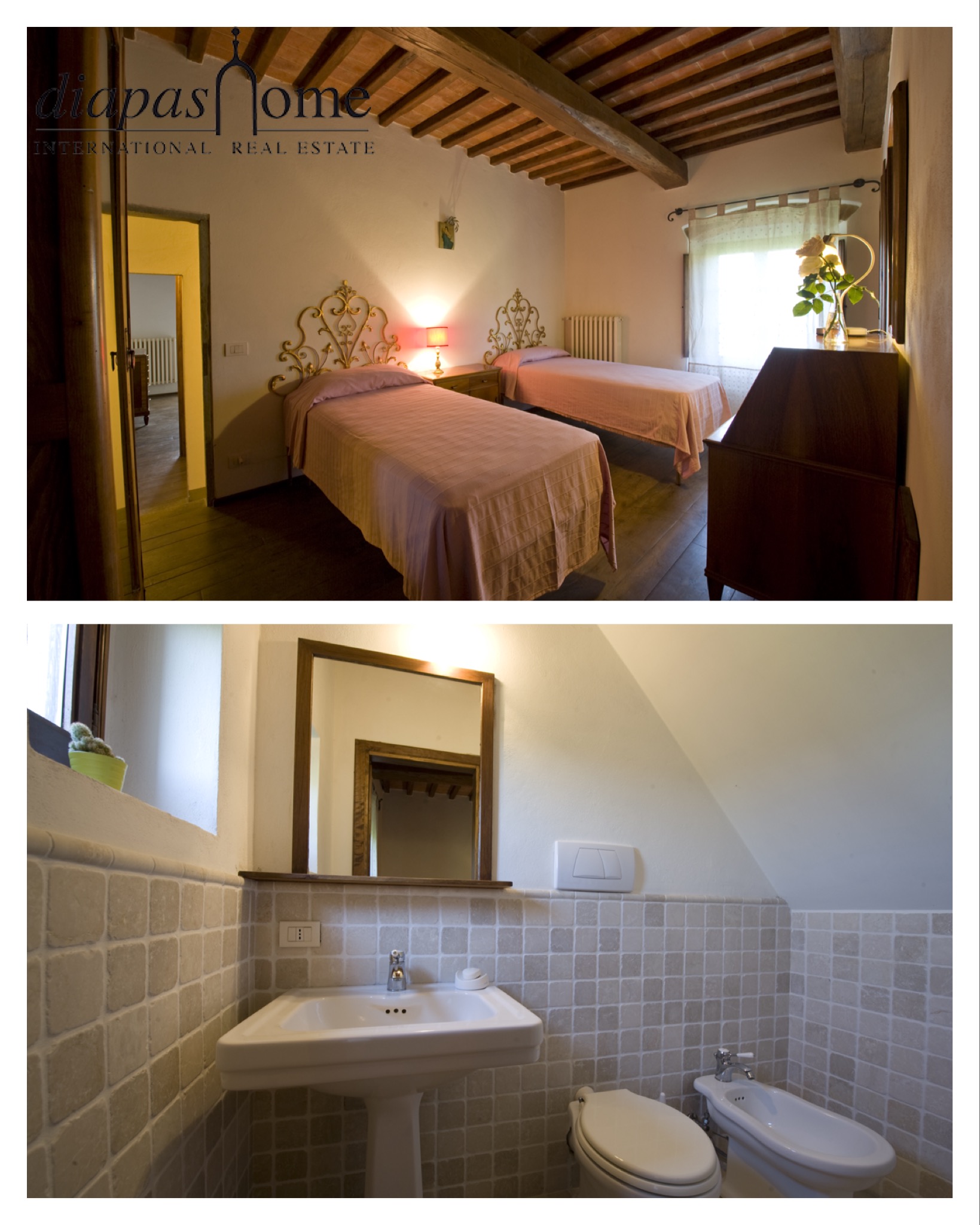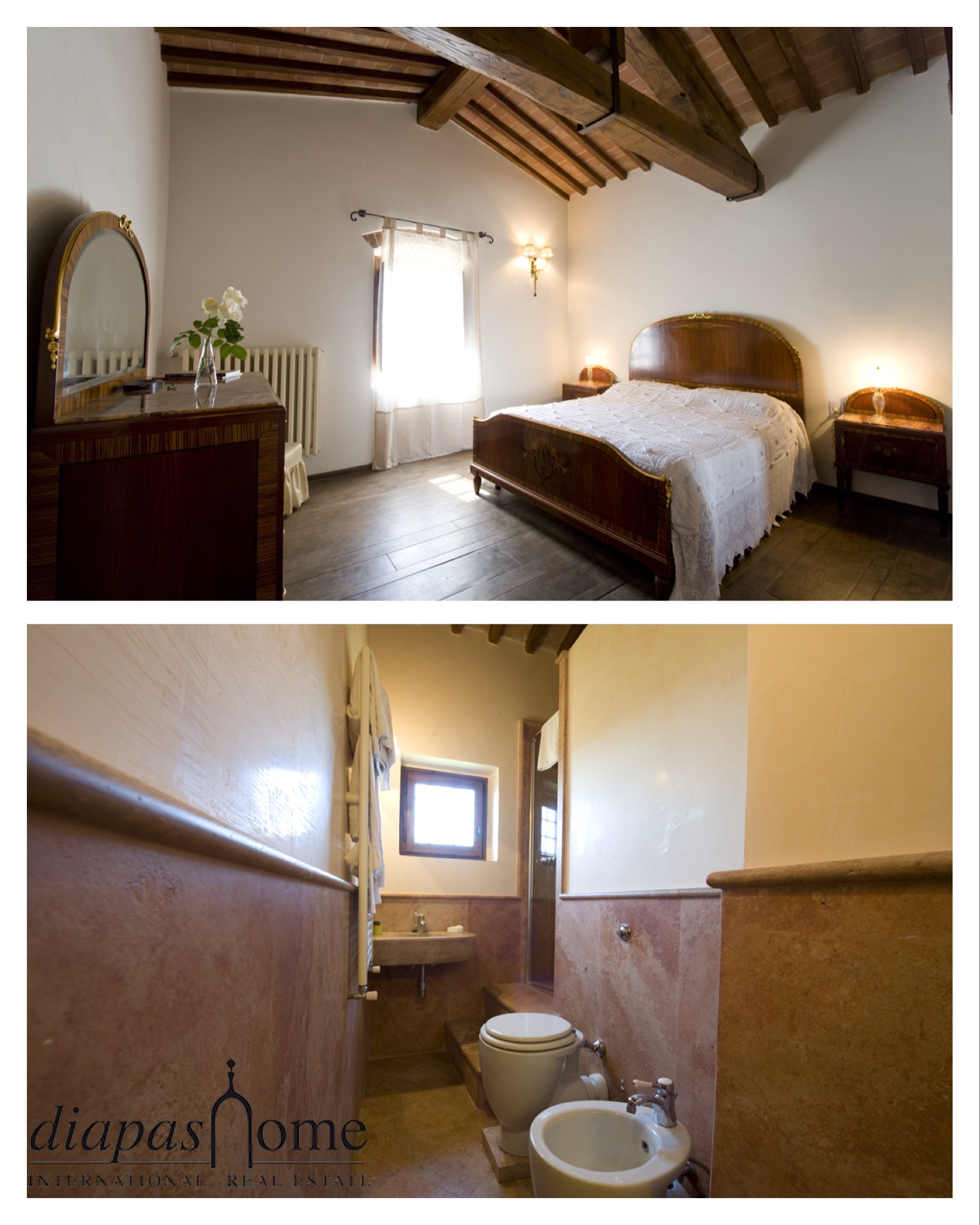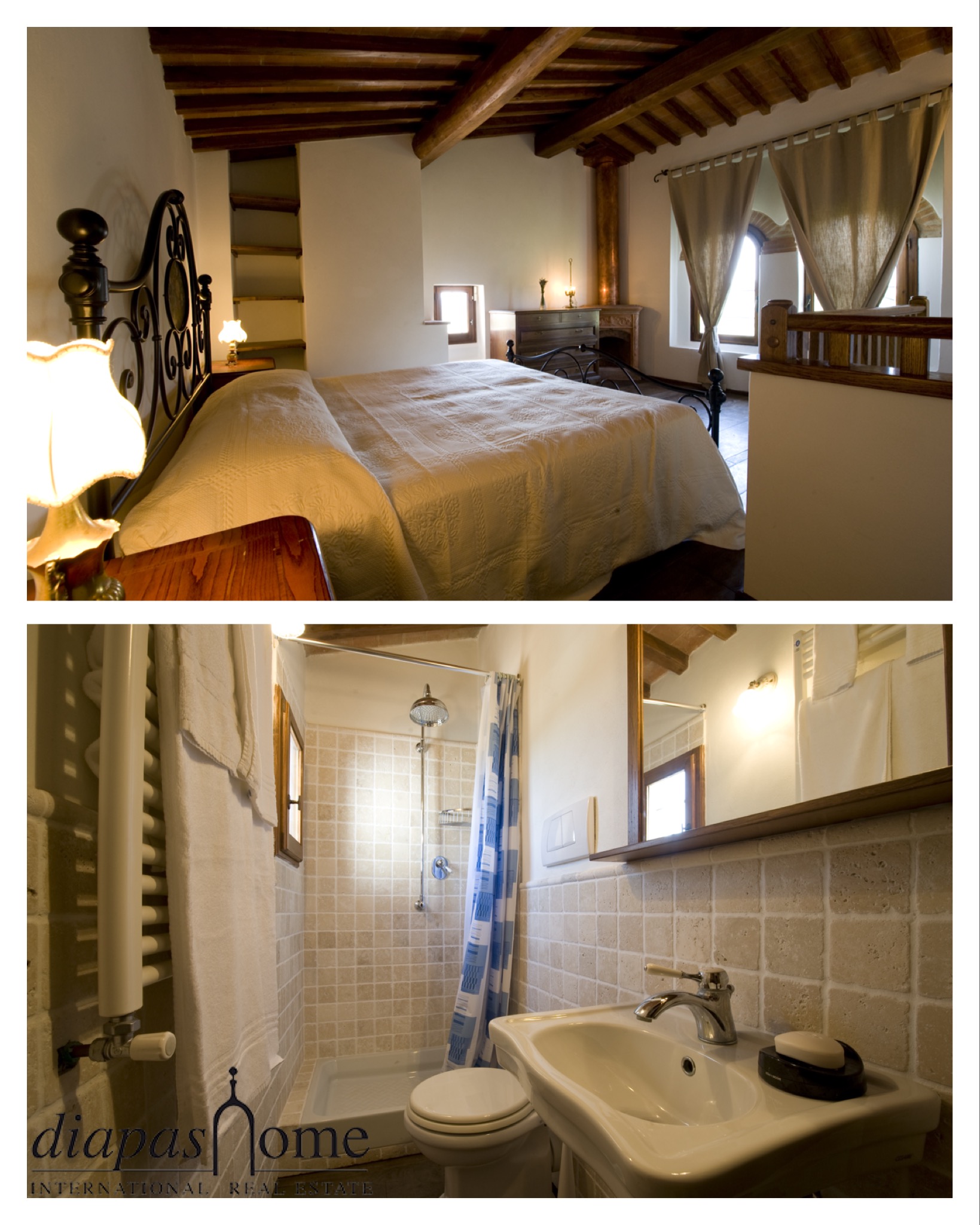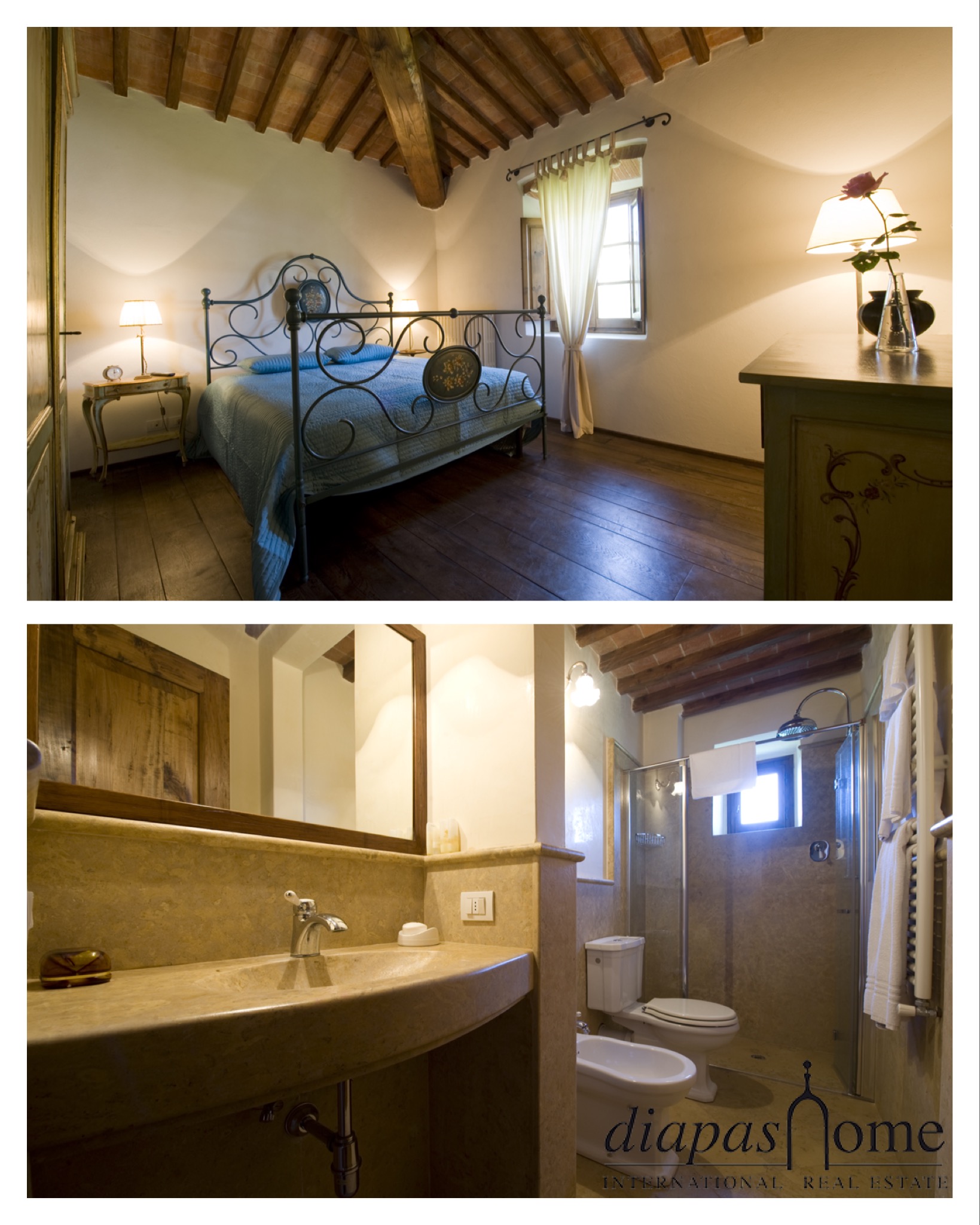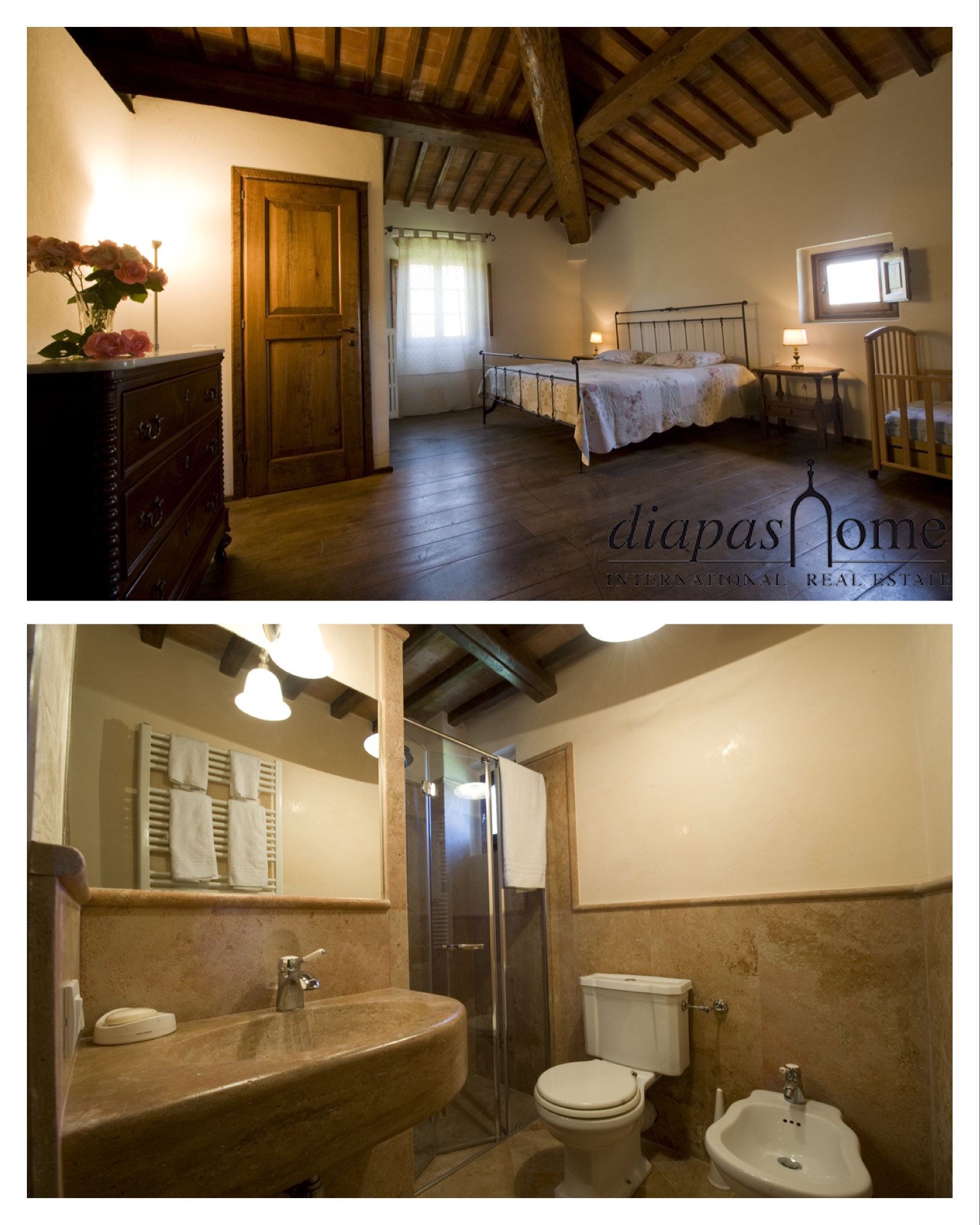 Planimetria  Planimetry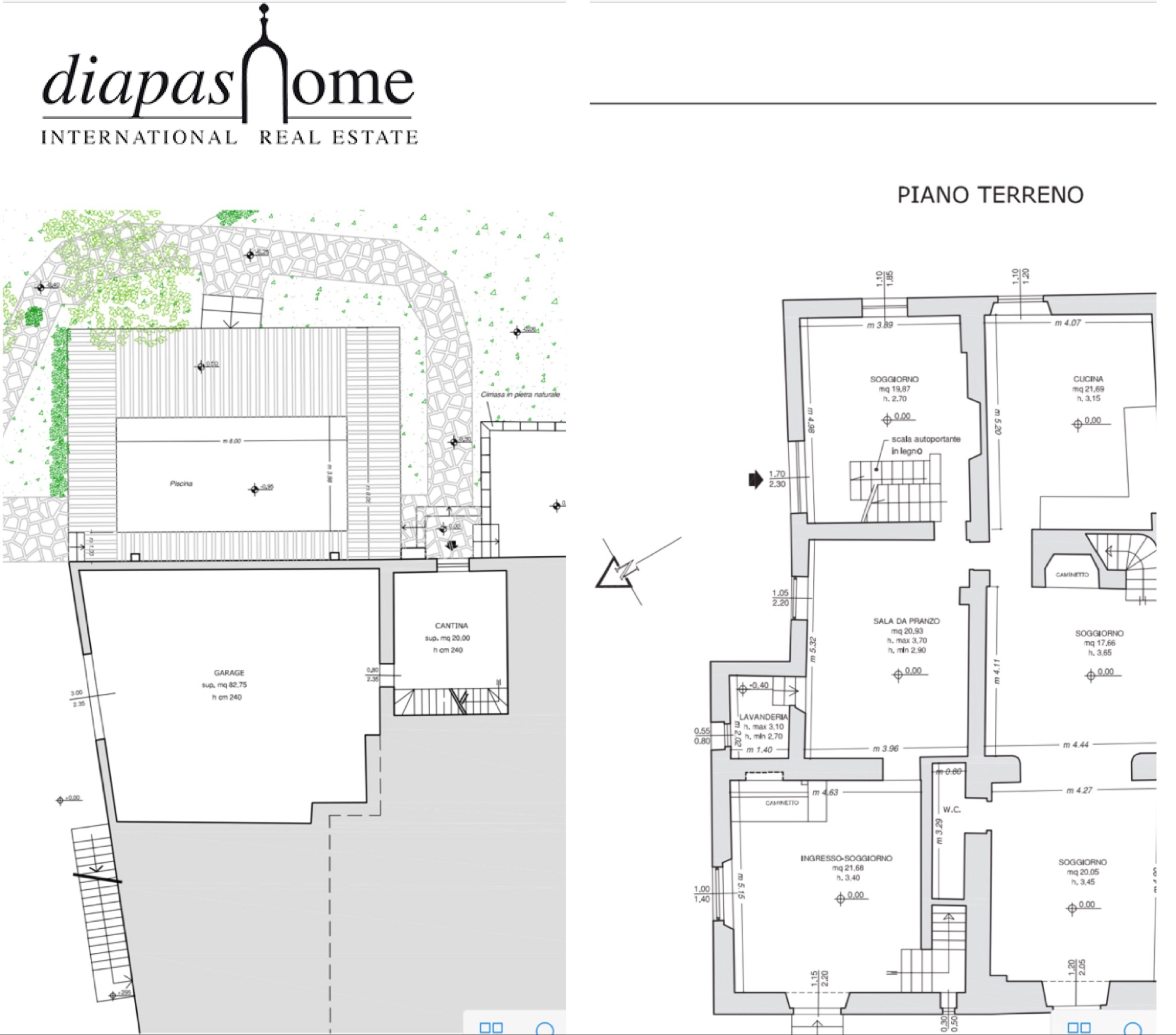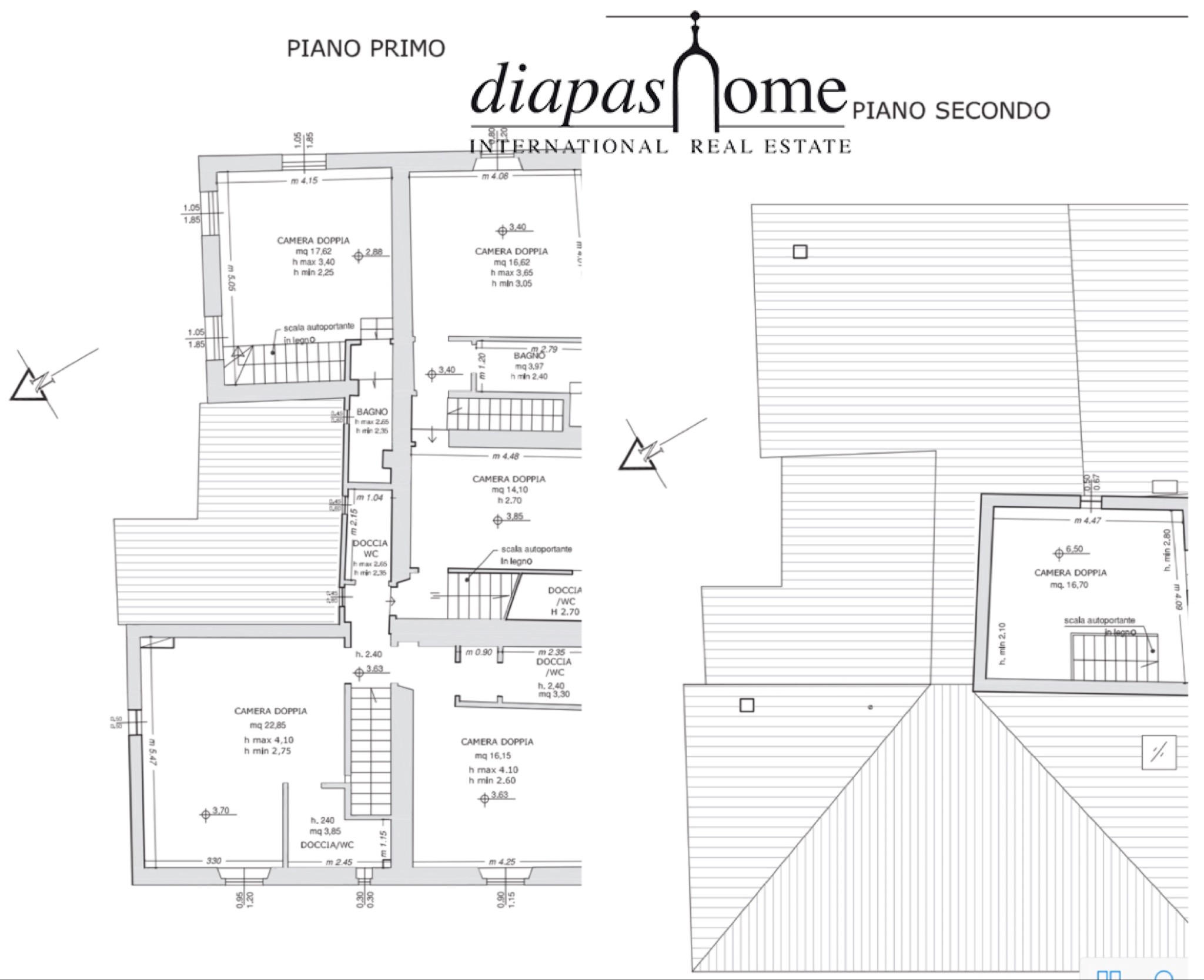 Tags:
investimenti, italia, luxury homes, luxury property, real estate, vendita