Villa Cernobbio – Lago di Como
Villa

Cernobbio – Lago di Como
Price reduced

€ 5.200.000 

trattabili 

A

sking Price Negotiable

3

Camere  Beds |

4

Bagni  Baths

Palestra

Gym
700 m² circa superficie SUL  Floor size 700 sq.m. approx.
3.445 m² circa giardino – Garden 3.445 sq.m. approx.

Possibilità di realizzare una piscina coperta e/o scoperta vista lago

Possibility of building an indoor and / or outdoor pool overlooking the lake
L'immobile, edificato nei primi anni del secolo scorso, è stato completamente ristrutturato e parzialmente ampliato negli anni dal 1976 al 1979, su progetto e direzione dei lavori del rinomato architetto Mantegazza di Como, il quale è stato anche progettista delle più belle ville del lago di Como.
The building, built in the early years of the last century, was completely renovated and partially expanded in the years from 1976 to 1979, on design and construction of the renowned architect Mantegazza of Como, who was also the designer of the most beautiful villas on Lake Como.
La villa in condizioni perfette, si sviluppa su 3 piani fuori terra oltre ad un piano di sottotetto così composti :
Piano Strada. Ampio vano di autorimessa
Piano Terra: accessibile con comoda scala esterna che si diparte dal piano dell'autorimessa, ampio ingresso con vano scala di accesso ai piani superiori,locale di soggiorno (taverna)-locale di lavanderia, stireria, wc per il personale di servizio,bagno ospiti unito con la taverna, ampio porticato collegato dalla taverna e dal quale si accede alla centrale termica ed al vano di ripostiglio
Piano 1°: Si accede da scala interna, ampio locale di soggiorno/pranzo, cucina arredata e contiguo servizio igienico,porticato coperto da tetto con struttura in legno e copertura in coppi,ampio balcone antistante l'intero prospetto del fabbricato e terrazza accessibile dal soggiorno e dal porticato. Dal locale cucina si accede direttamente alla porzione pianeggiante del giardino,ombreggiata da secolare albero di faggio.
Nella muratura di sostegno del terreno a monte del fabbricato, è stata nel tempo ricavato un piccolo vano adibito a cantina. Molto interessante nella struttura ed importante per l'economia del fabbricato,è la sorgente accessibile dal piazzale esterno alla cucina a mezzo di scala in discesa e che si raggiunge attraverso una galleria scavata nella montagna con copertura a volta in mattoni di cotto,per una lunghezza di ml. 12 circa.
Piano 2°: nr. 3 ampie camere da letto tutte prospettanti a lago, nr. 2 vani di guardaroba e nr. 2 bagni.
Piano 3°: sottotetto ampio vano che si estende sull'intero prospetto a lago, disimpegno,bagno,e vano di guardaroba/palestra.
Il sottotetto è aero illuminato con finestre poste in falda di tetto.
The Villa, in perfect condition, is spread over 3 floors above the ground as well as an attic floor composed as follows:
on the road level: large garage space
on the ground floor: accessible by a convenient external staircase that starts from the garage, large entrance with stairway to have access to the upper floors, living-room (basement games room) -laundry room, ironing room, toilet for the service staff, guest bathroom combined with the basement games room, large portico connected to the tavern and from which there is access to the thermal power room and the storage room.
on the 1st floor: which is accessed by an internal staircase, large living / dining room, fitted kitchen and adjoining toilet, arcade covered with wooden frame and tiled roof, large balcony in front of the entire façade of the building and terrace accessible from the living-room as well as from the arcade. From the kitchen you have direct access to the flat part of the garden, shaded by a century-old beech- tree.- In the masonry supporting the ground upstream the building, a small room used as a cellar has been created over time. Very interesting in the structure and important for the economy of the building, is the source accessible from the square outside the kitchen by means of a downward staircase that can be reached through a tunnel dug in the mountain with a vaulted brick terracotta roof for a length of about 12 m.-
on the 2nd floor: nr. 3 large bedrooms all facing the lake, nr. 2 wardrobe-rooms and nr. 2 bathrooms.
on the 3rd floor: large attic that extends over the entire façade to the lake, corridor, bathroom and wardrobe/gym room.
The attic is aero-illuminated with windows placed in the roof pitch.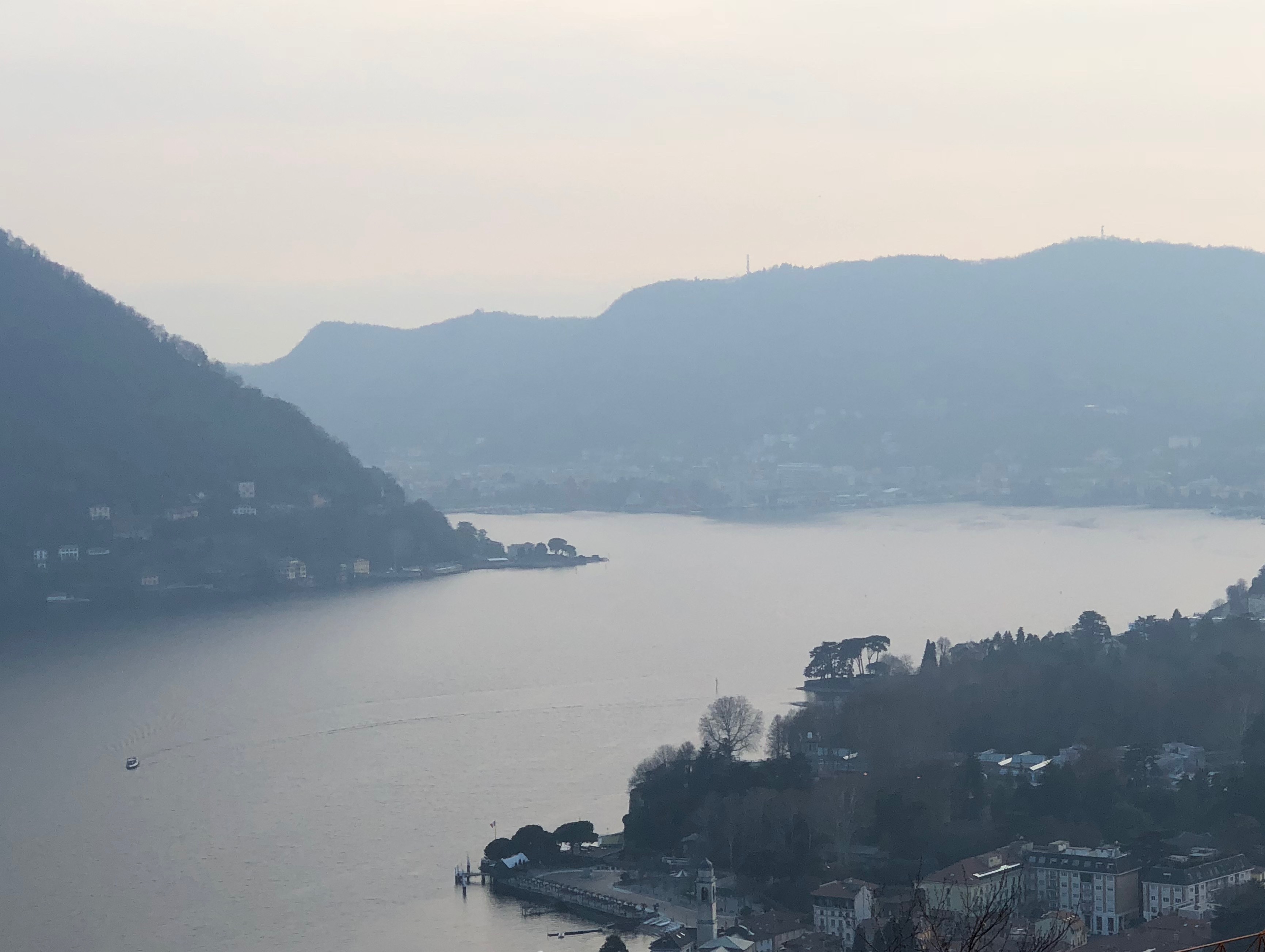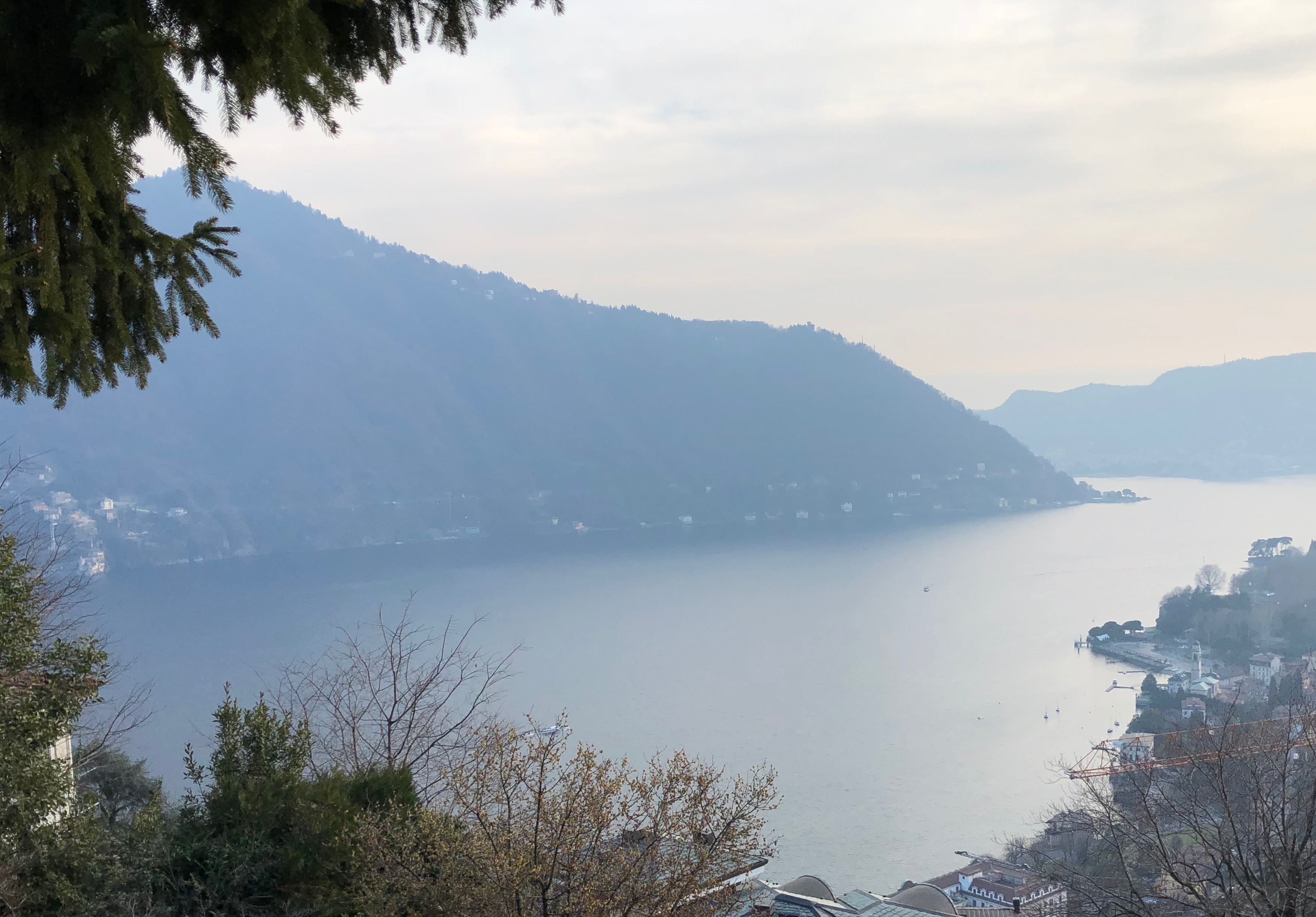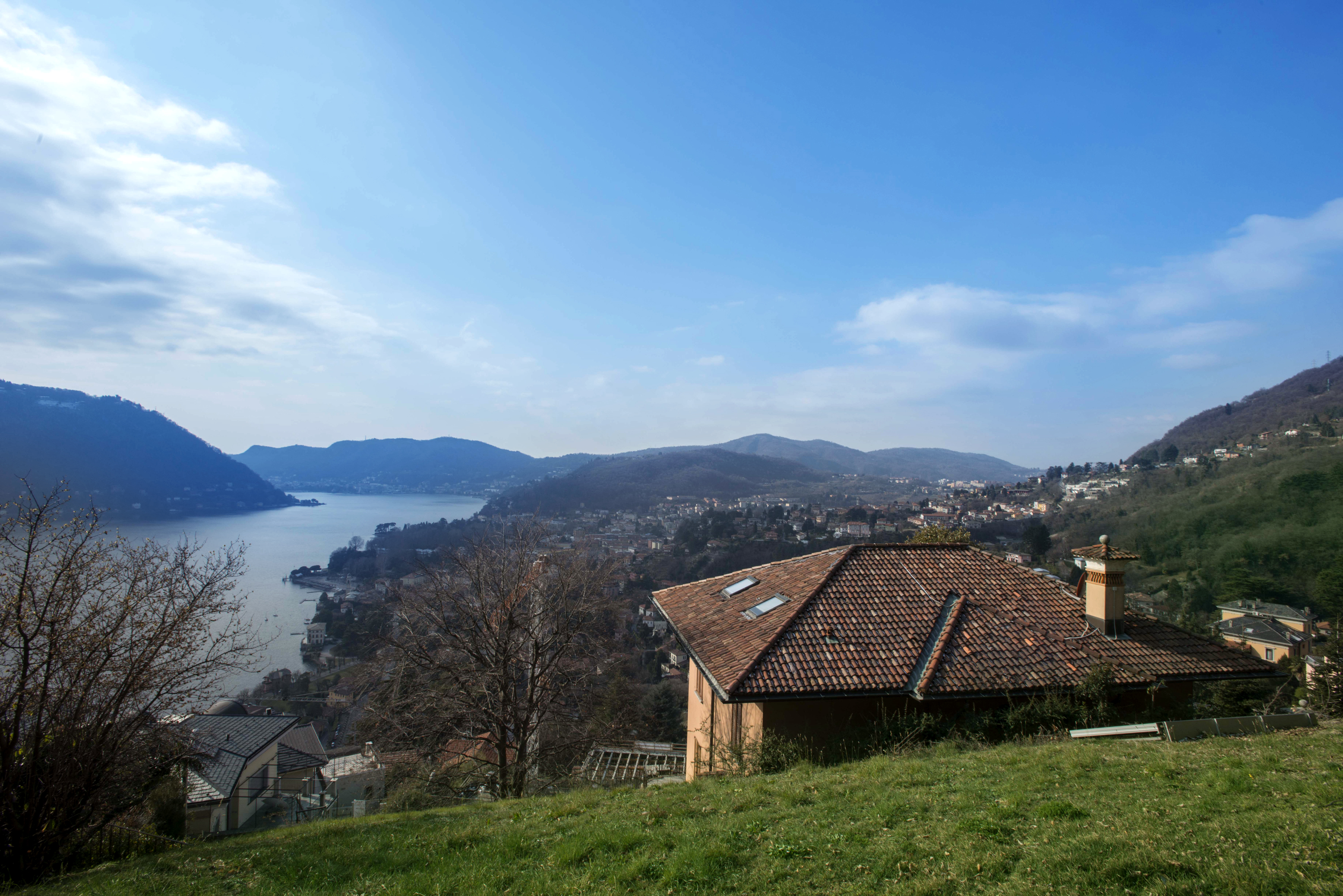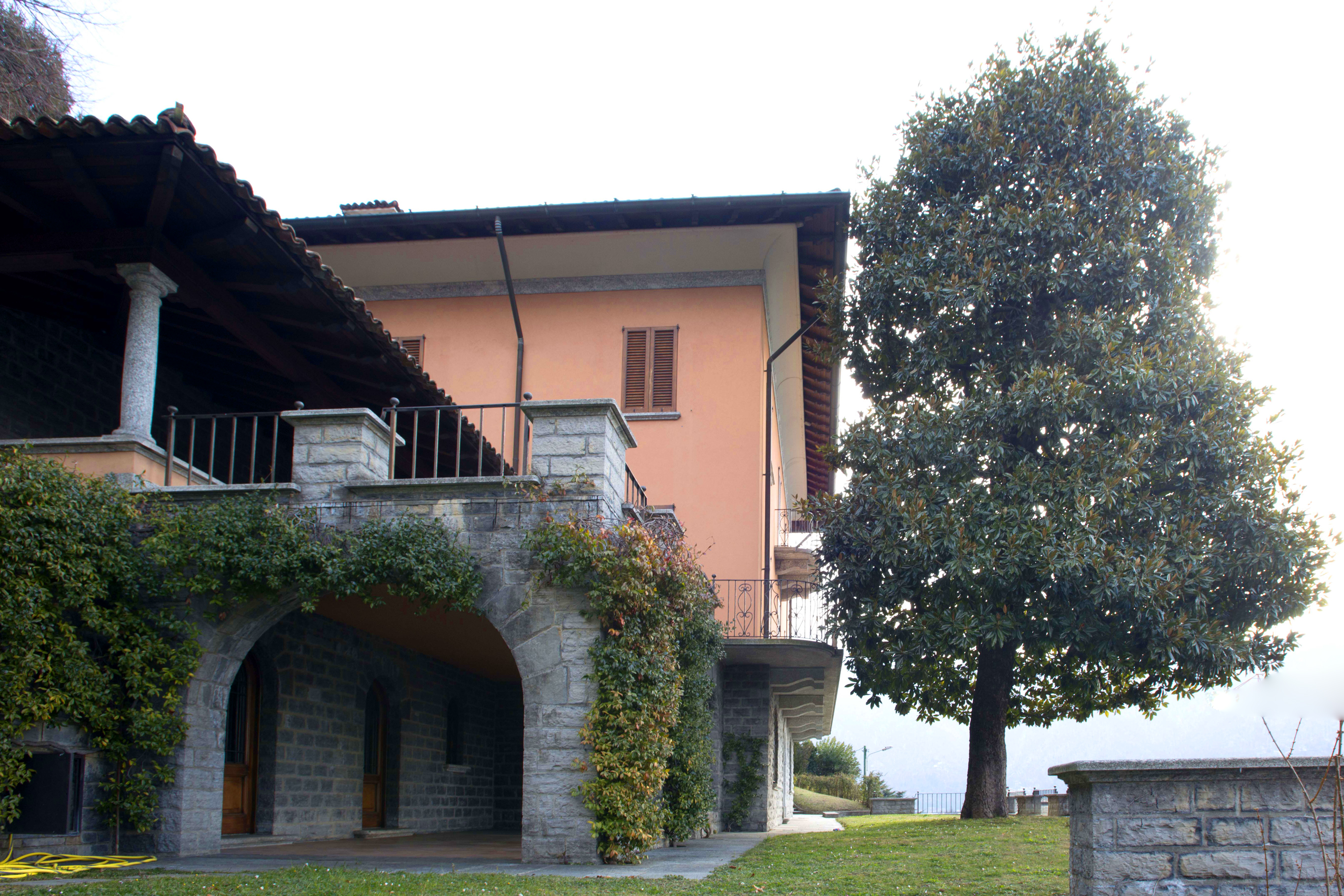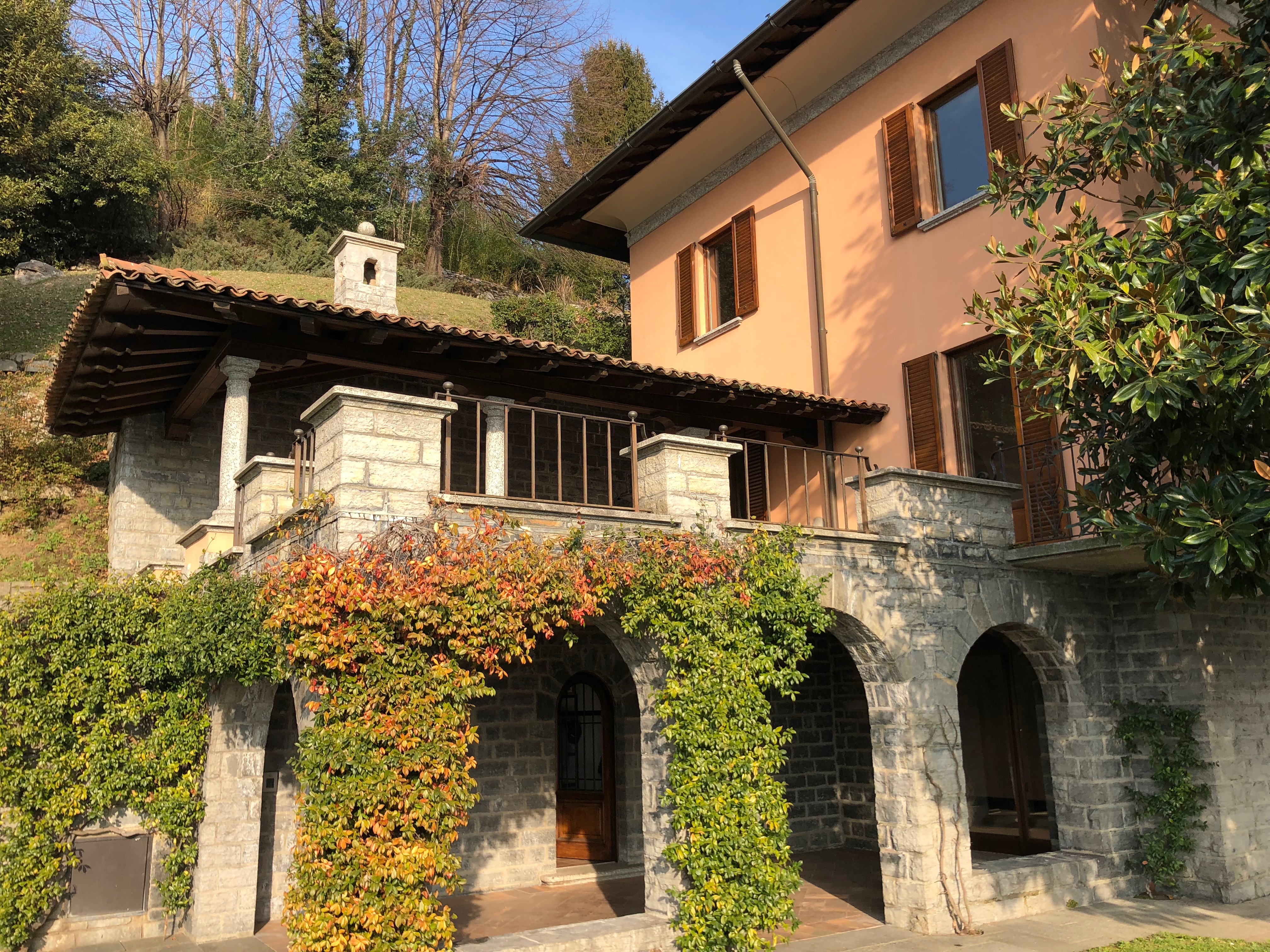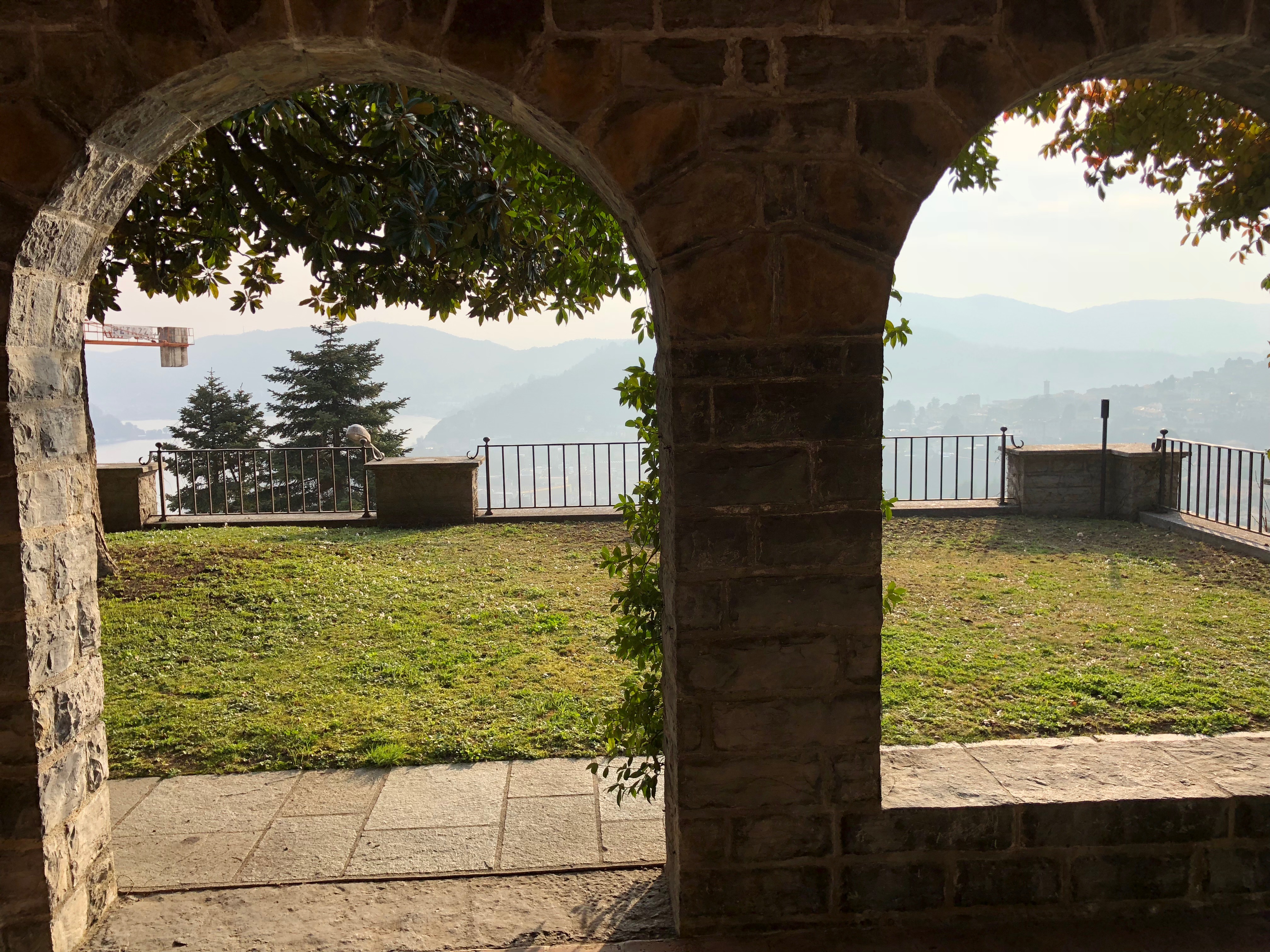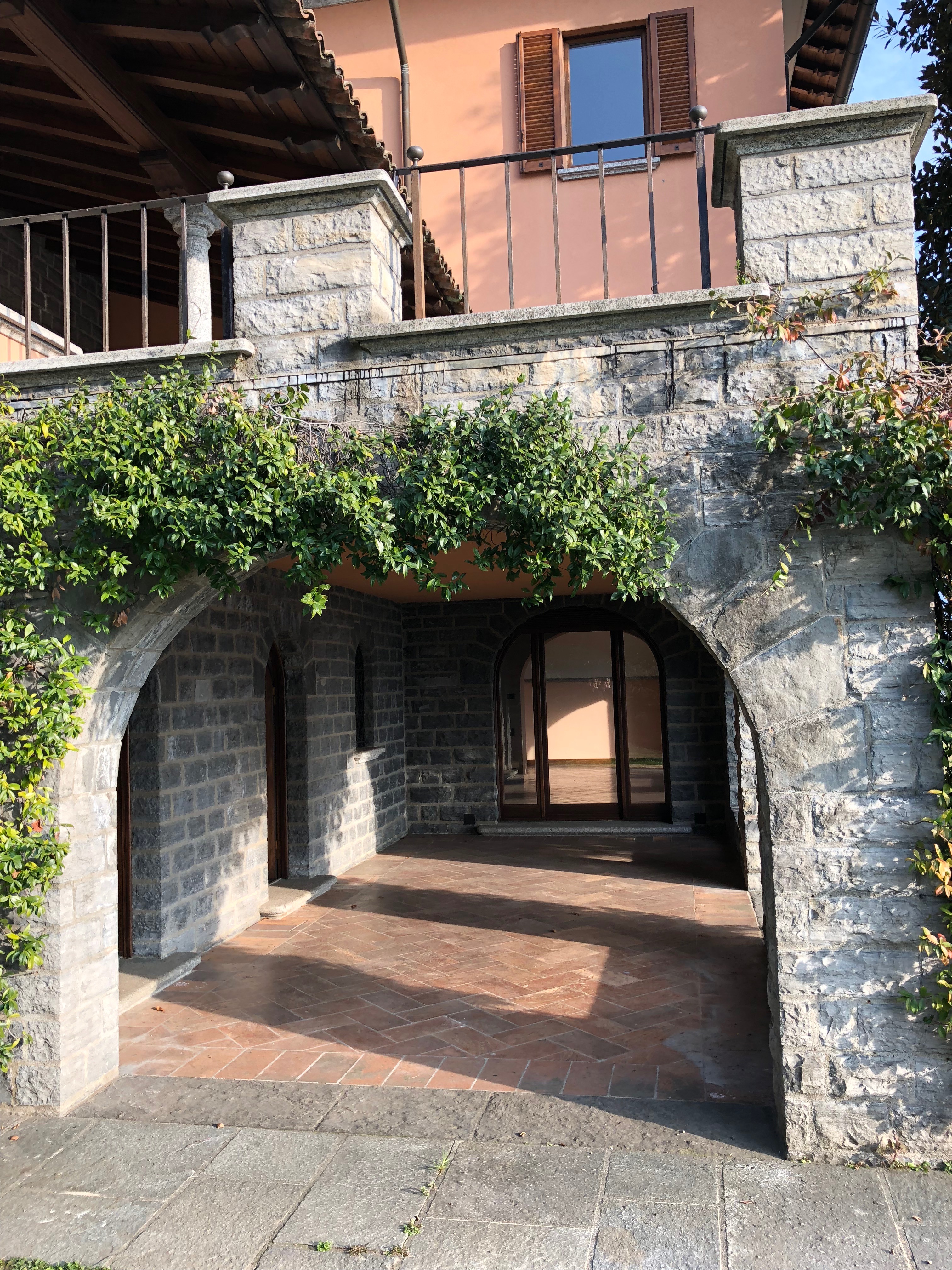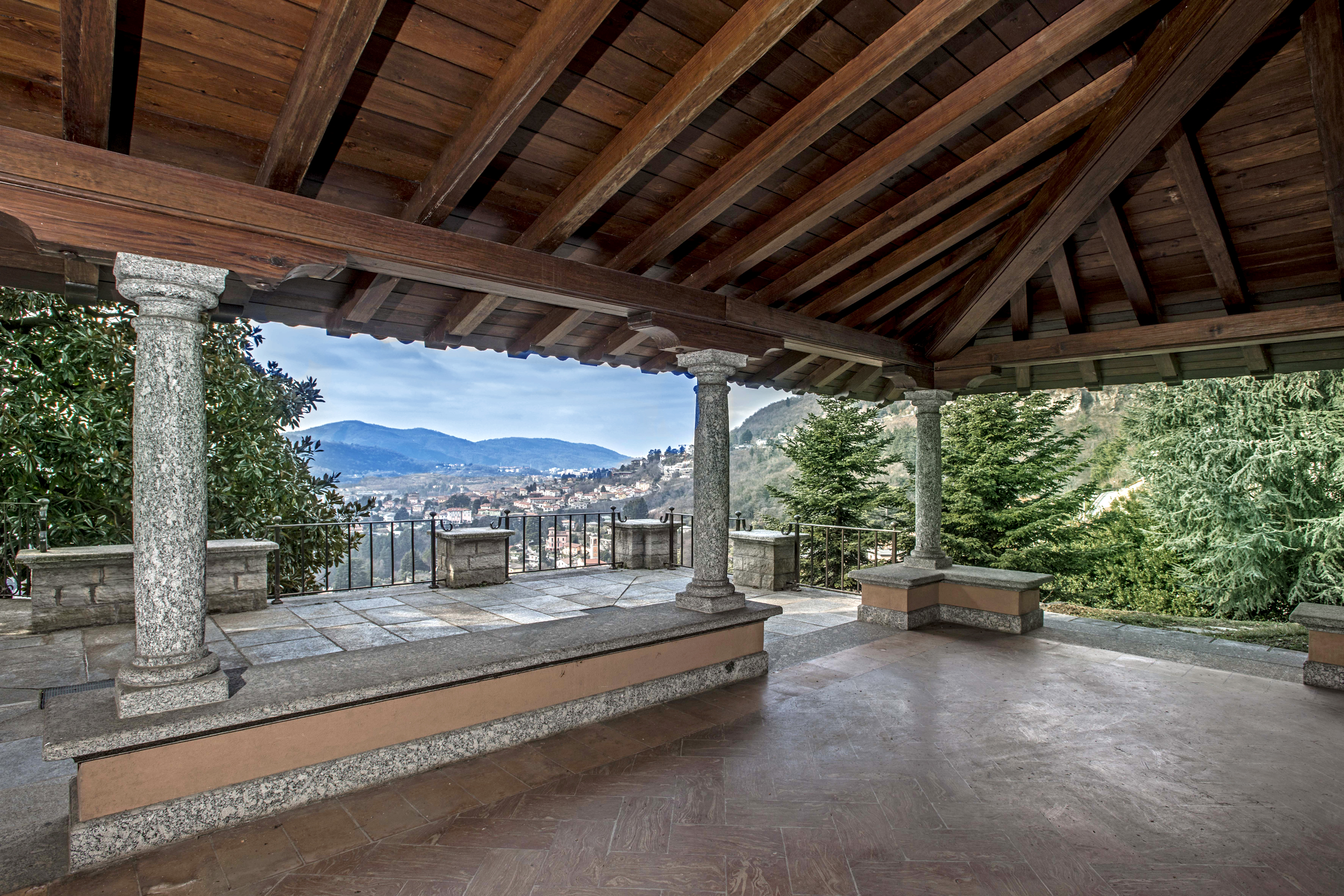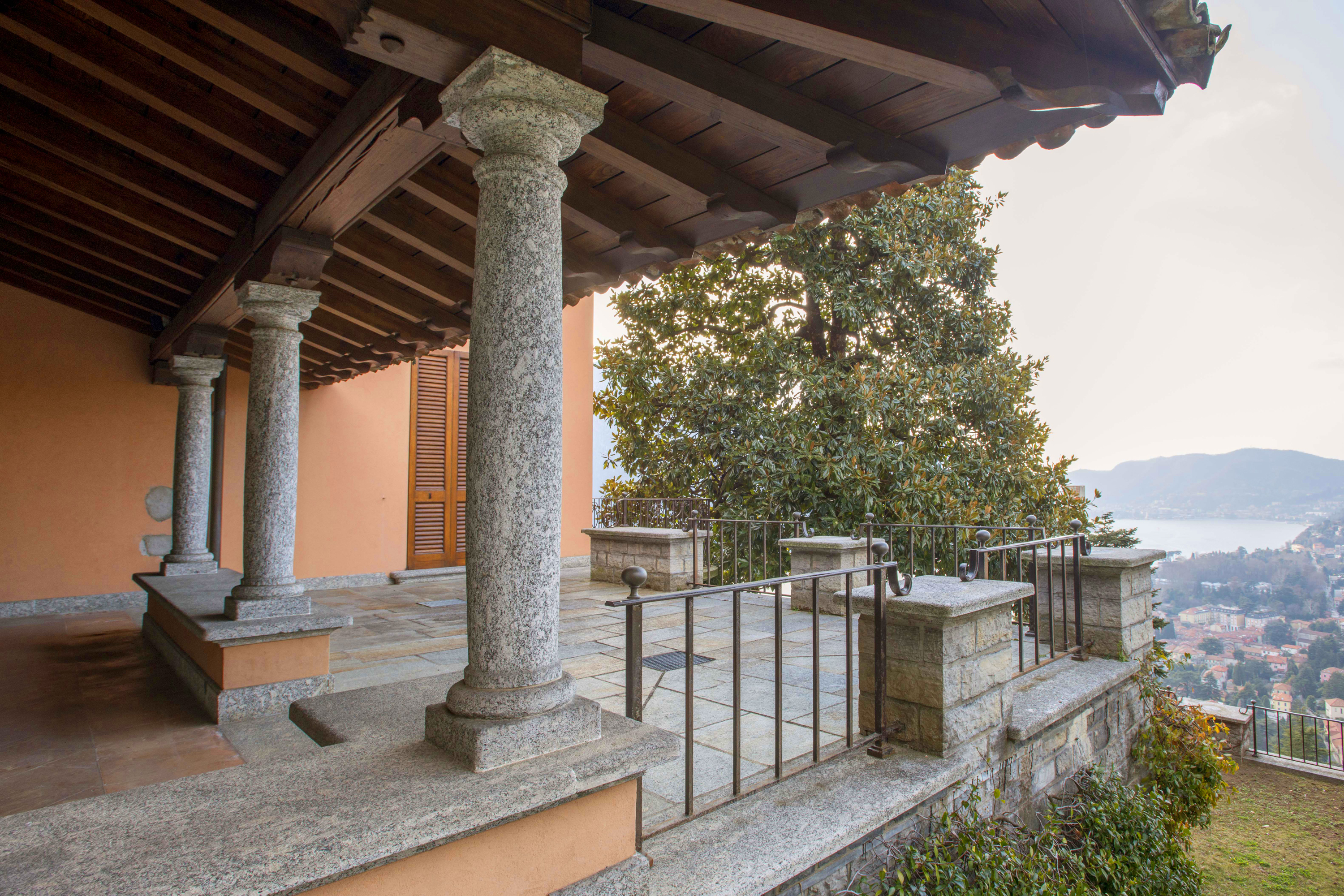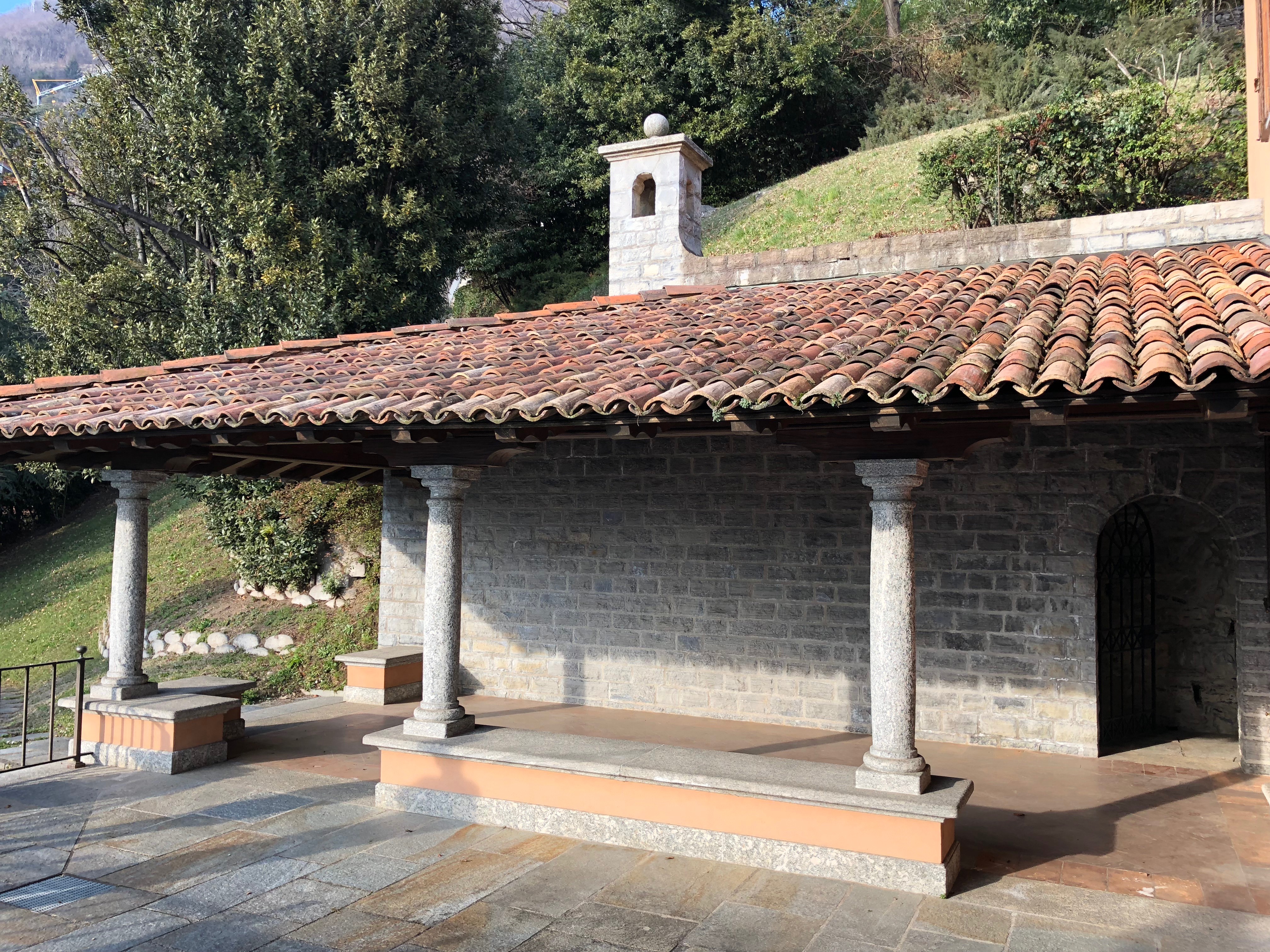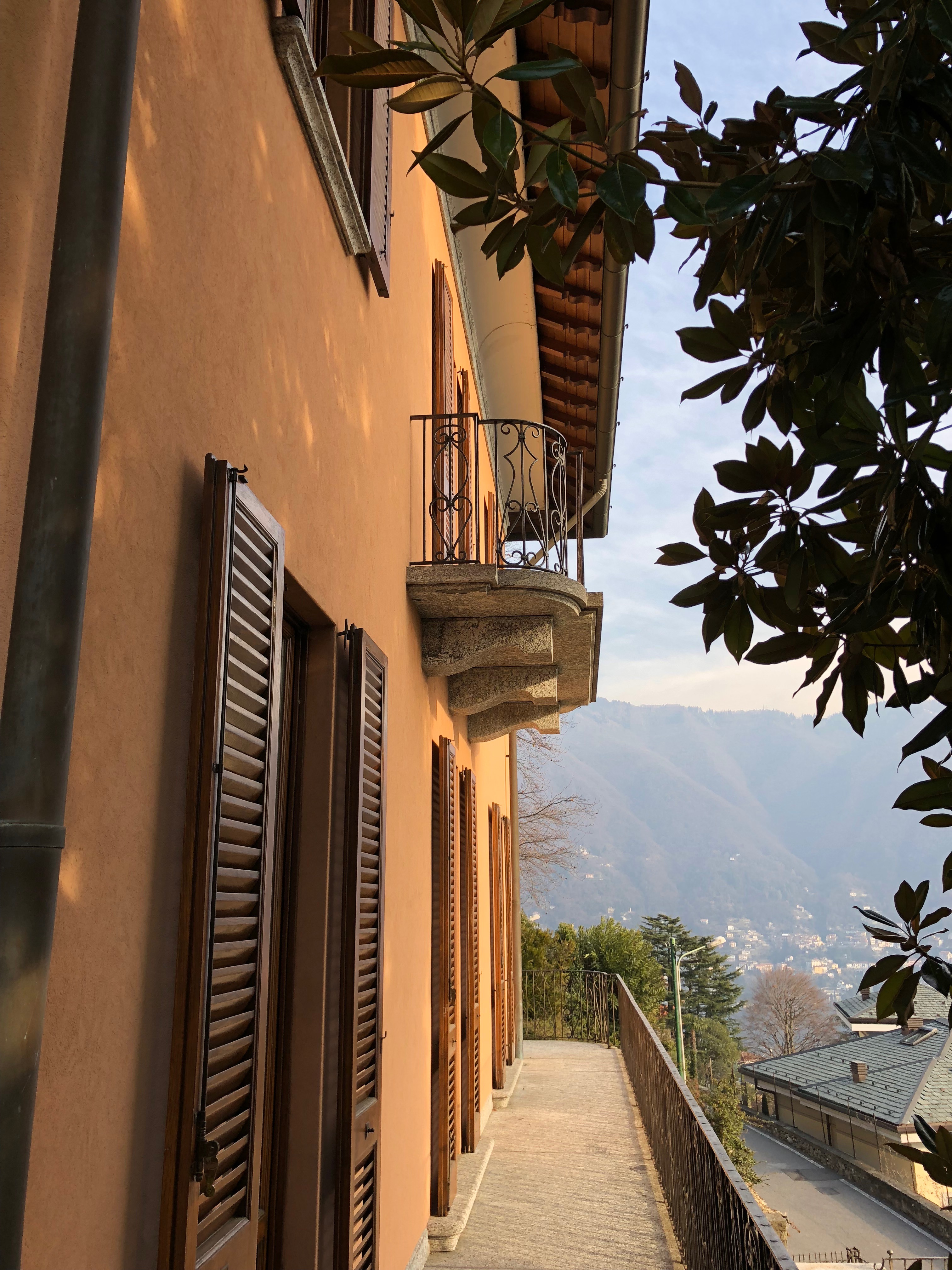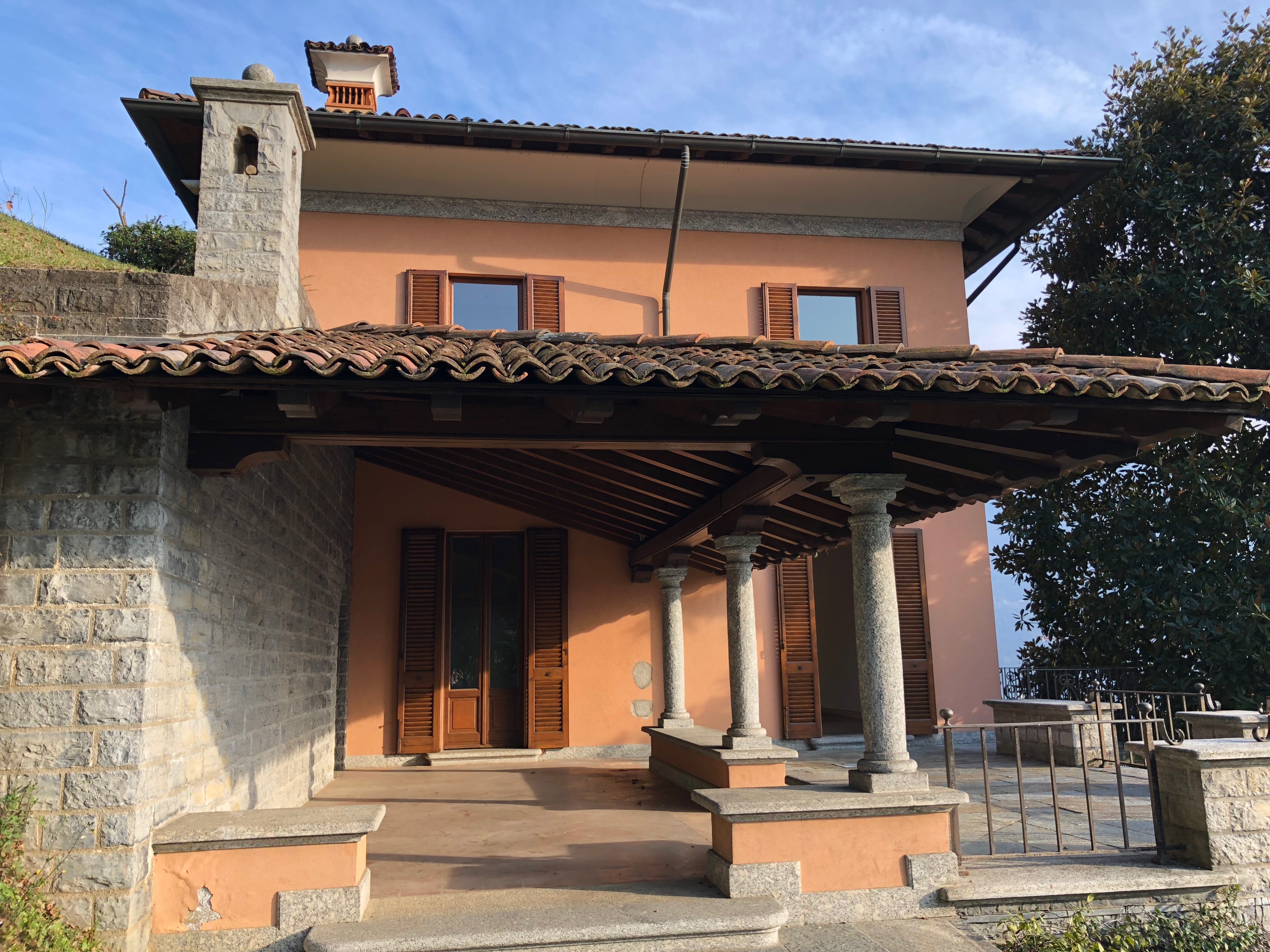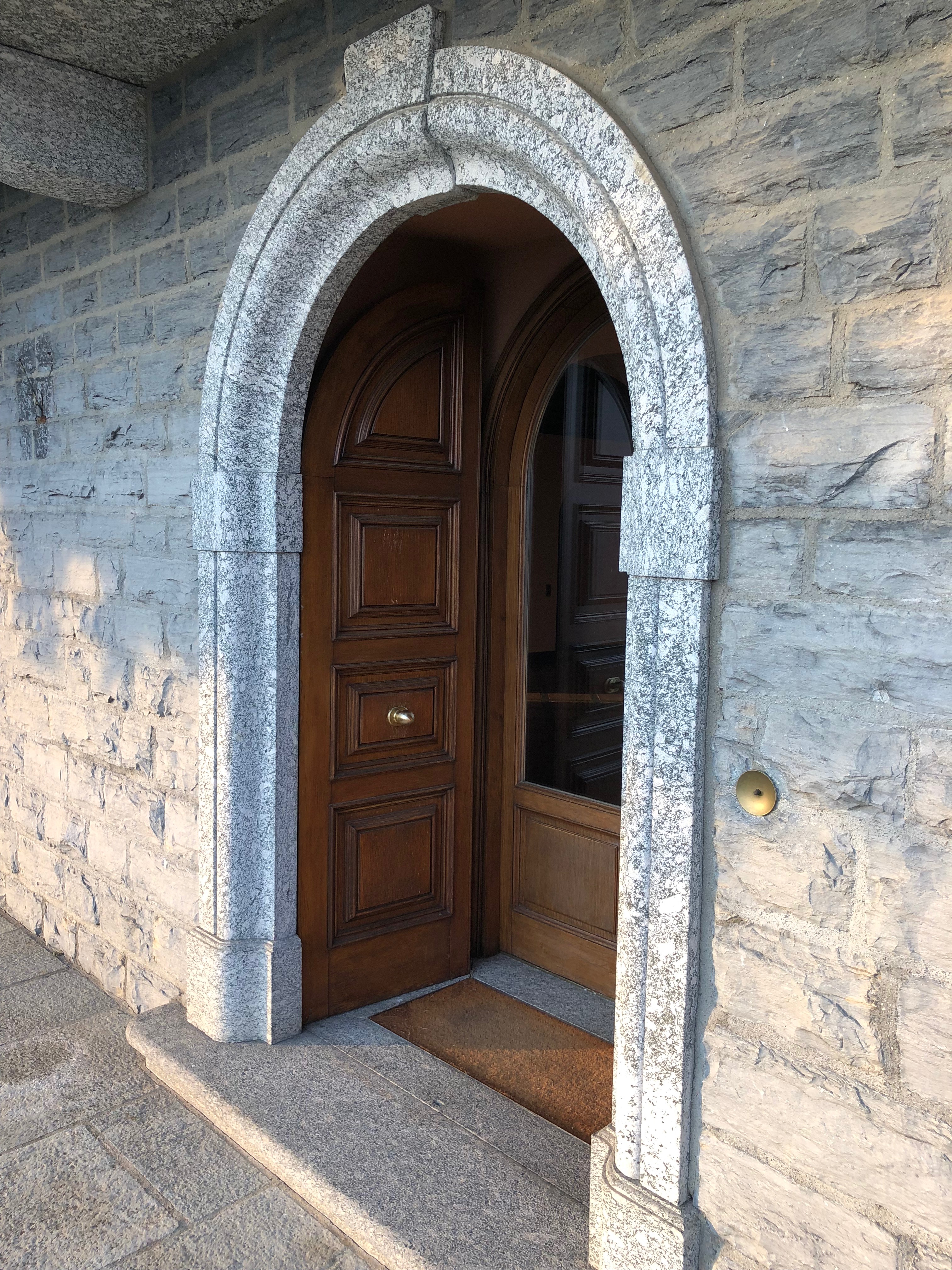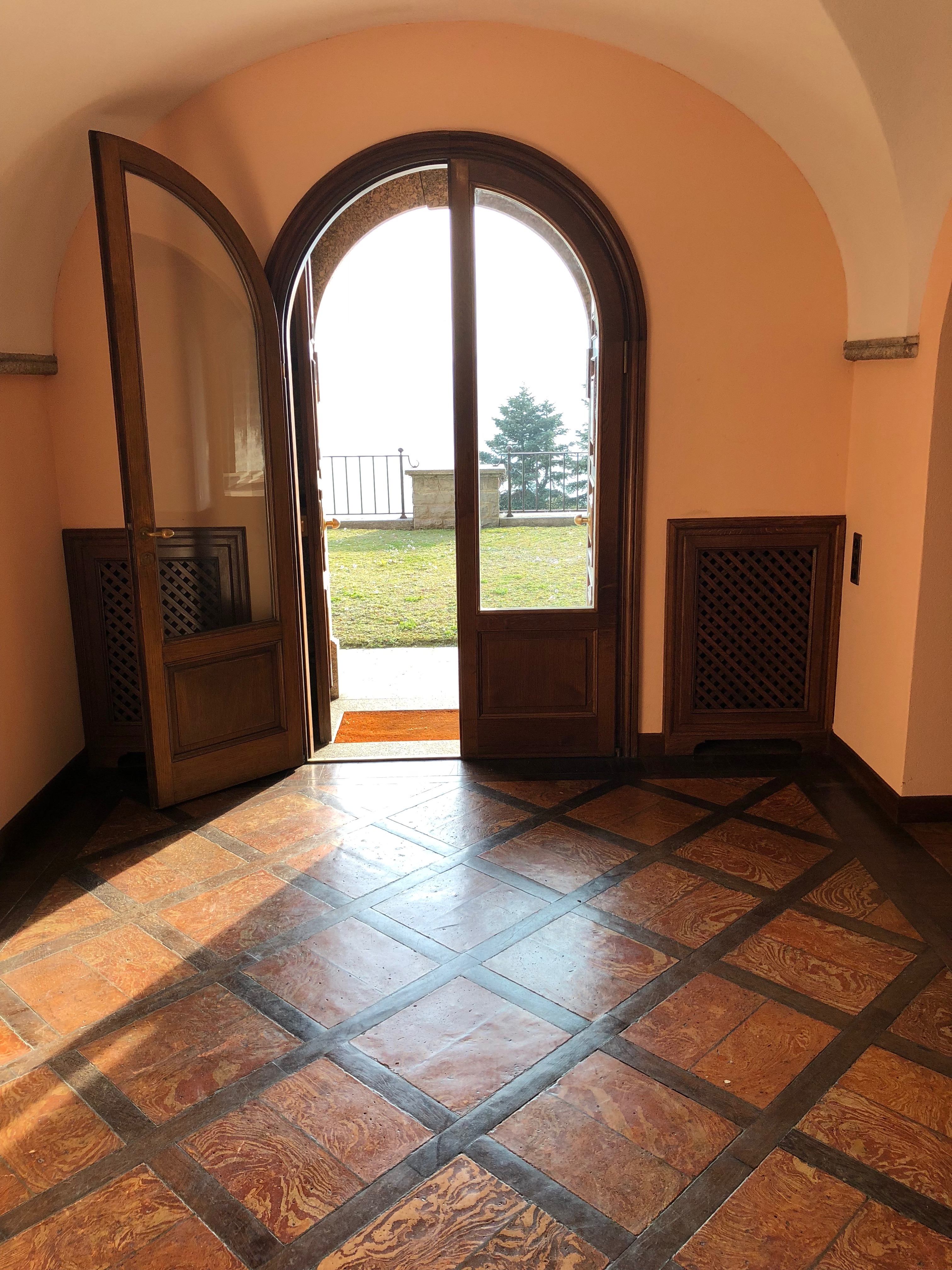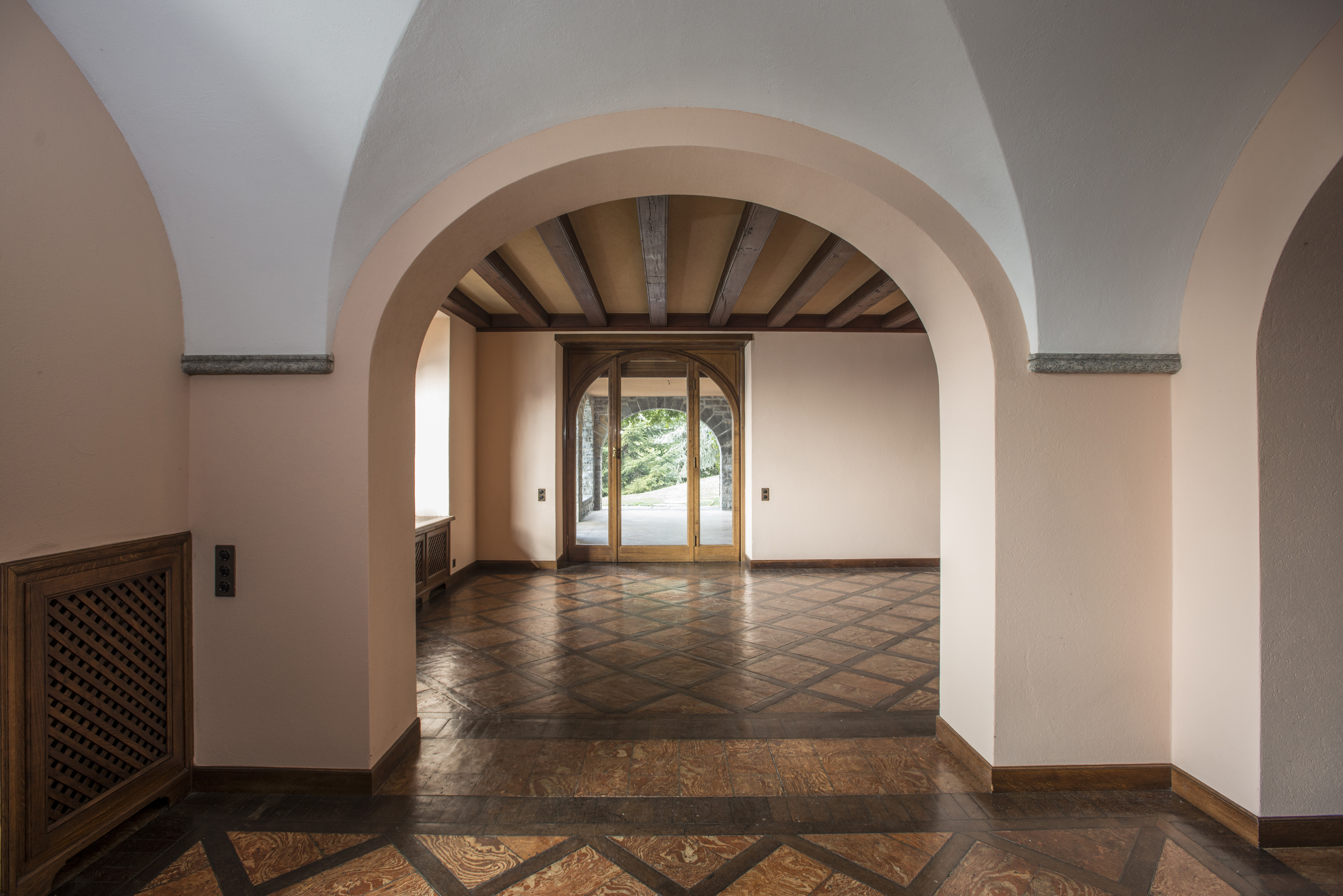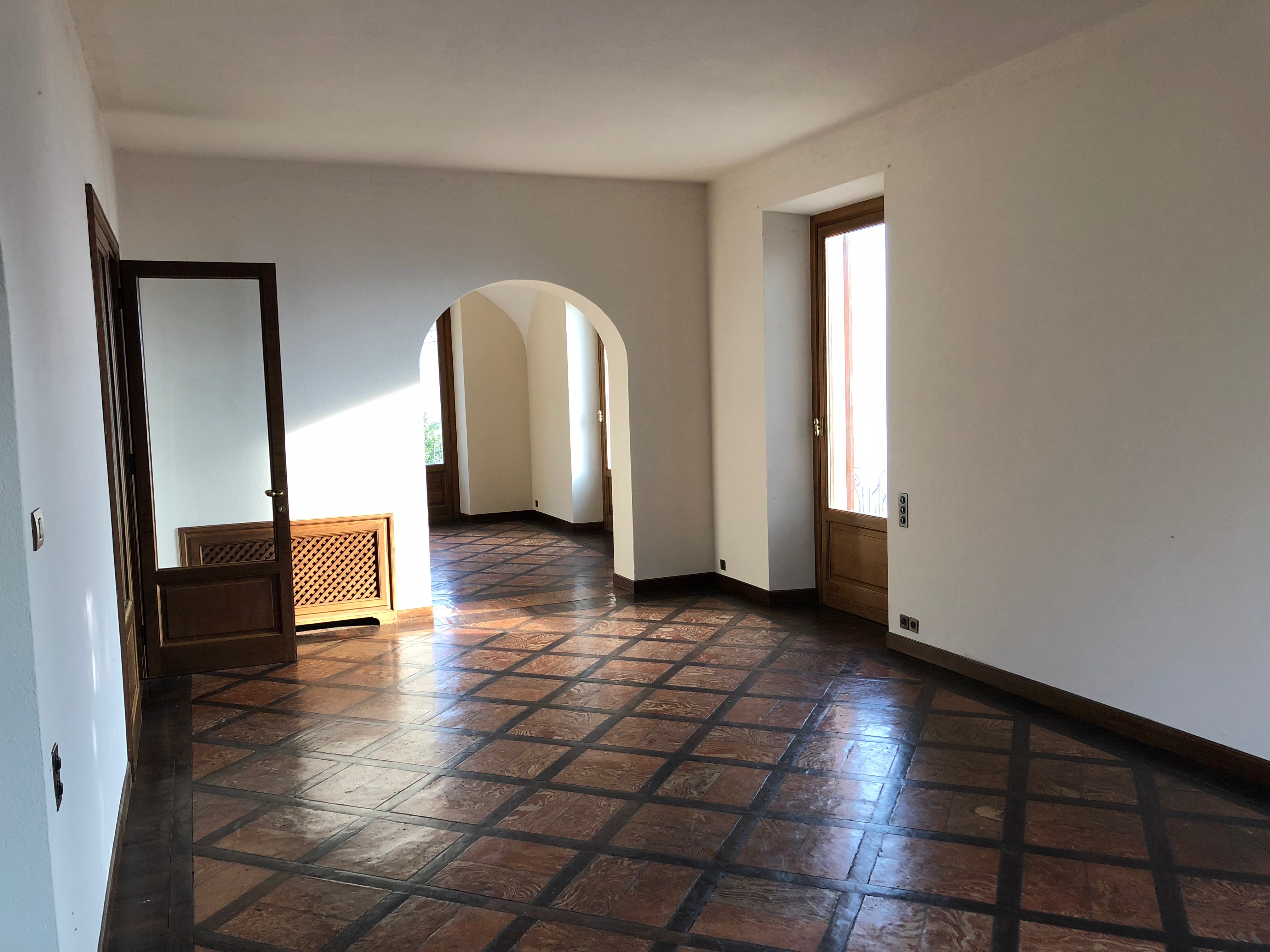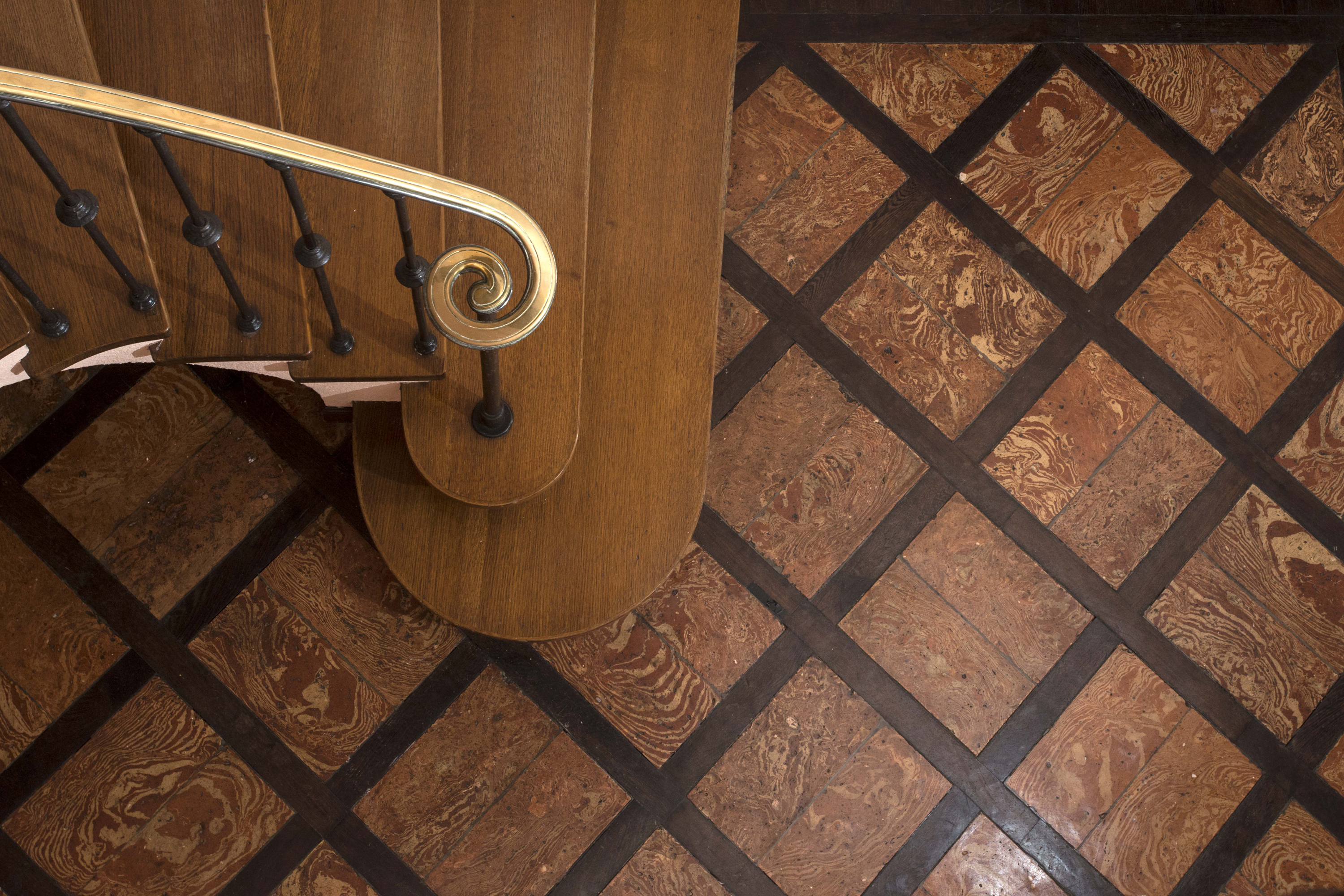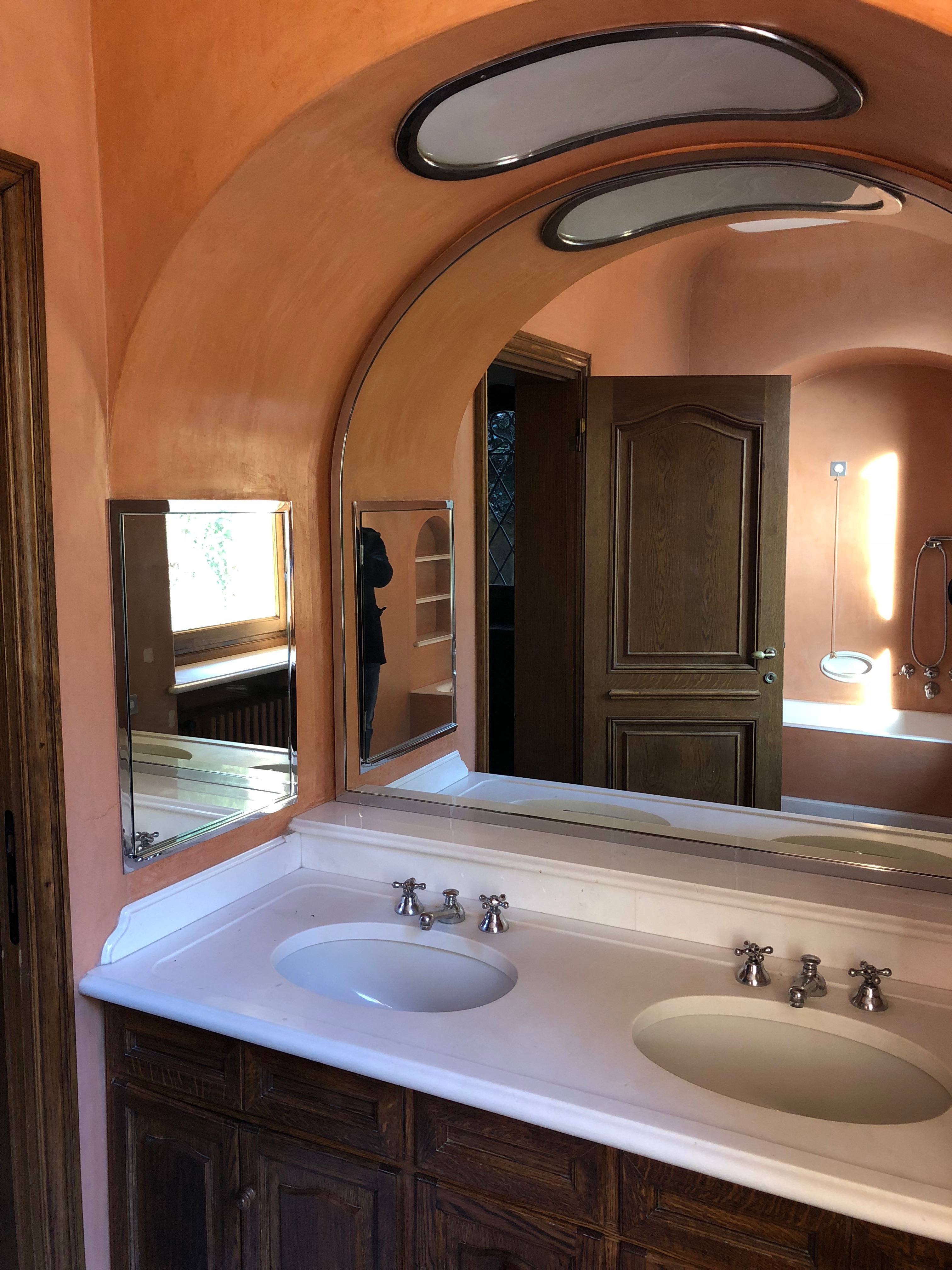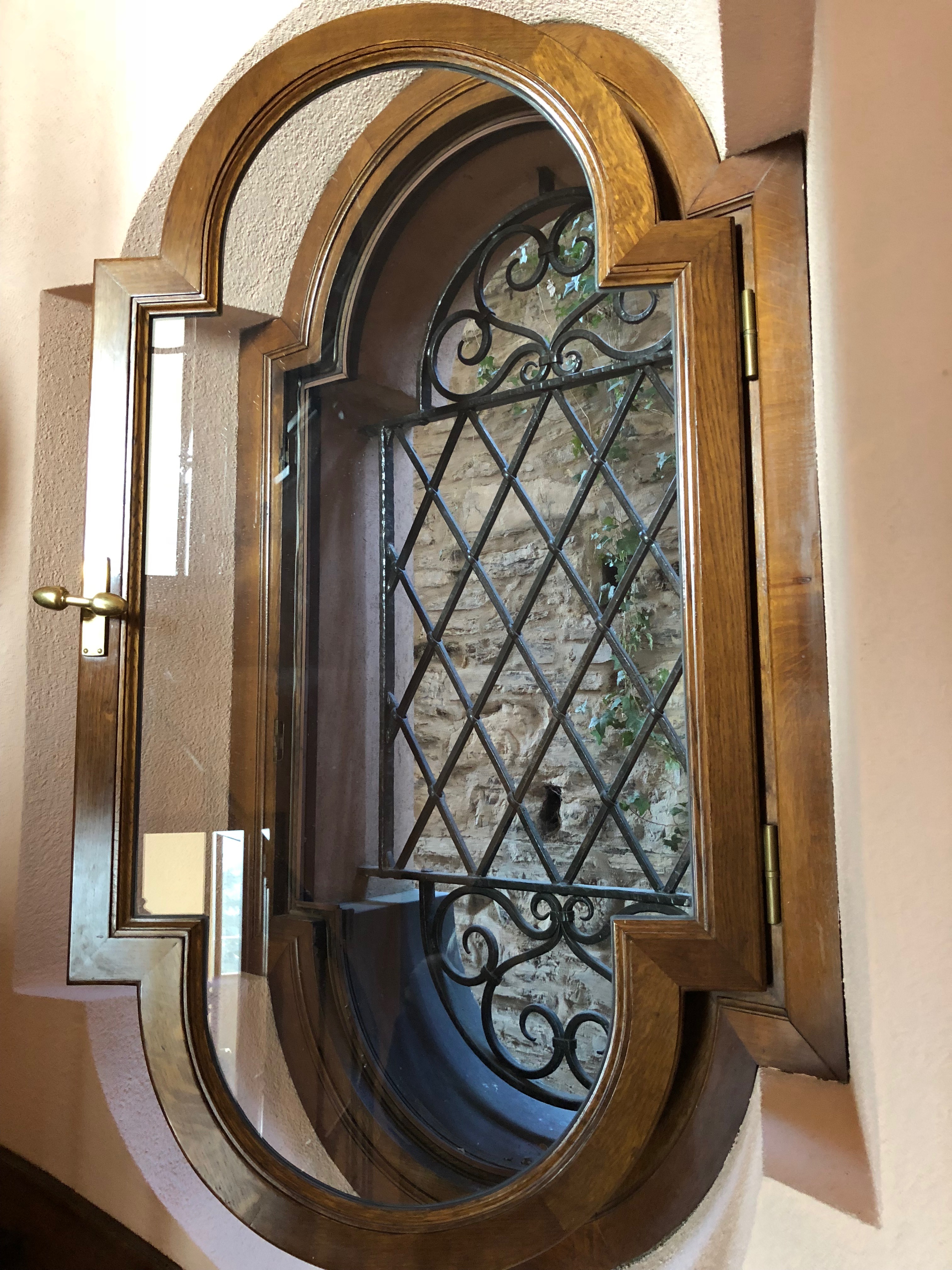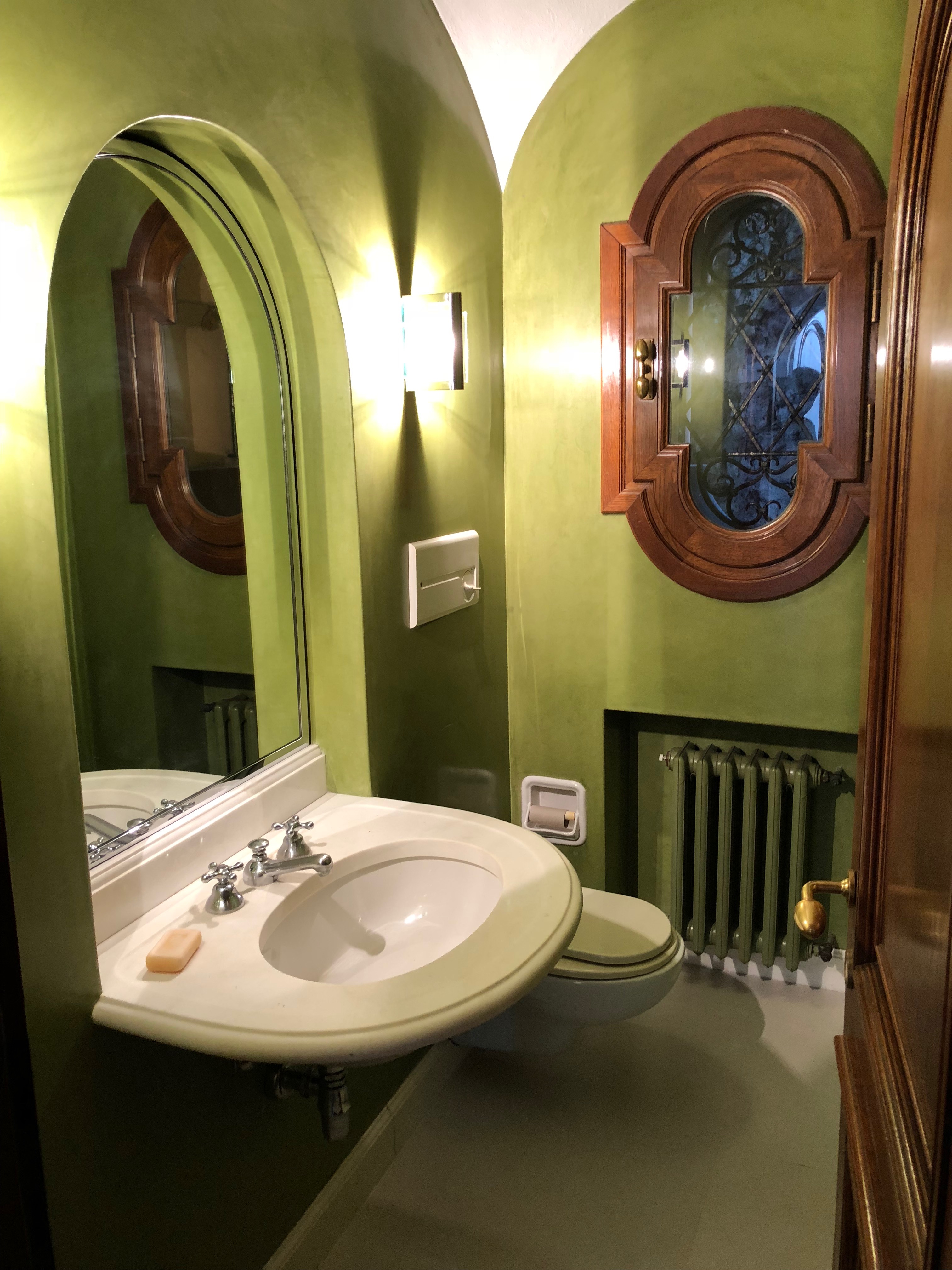 Planimetria  Planimetry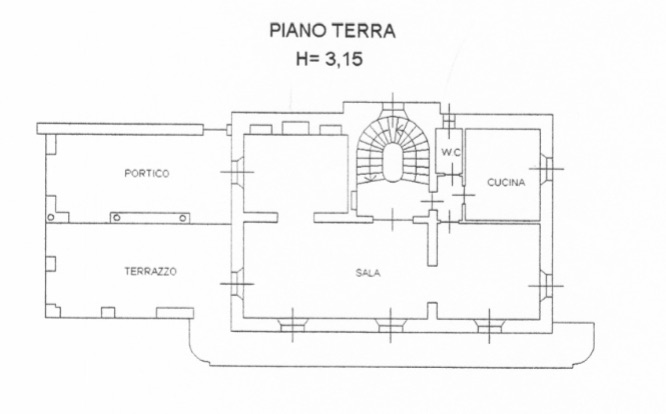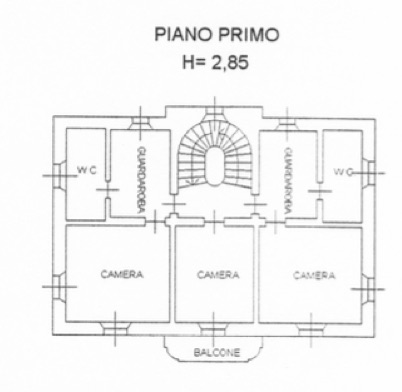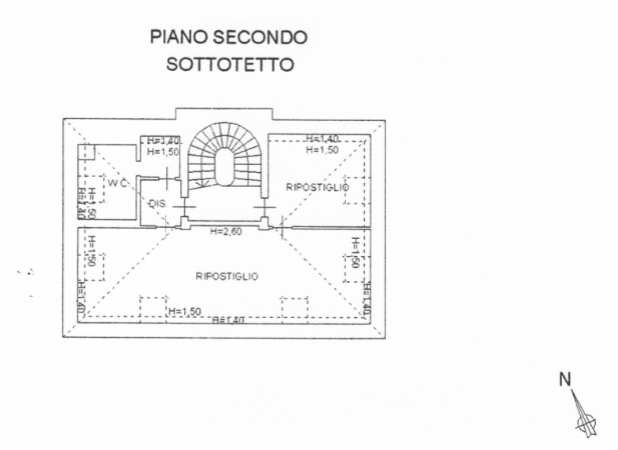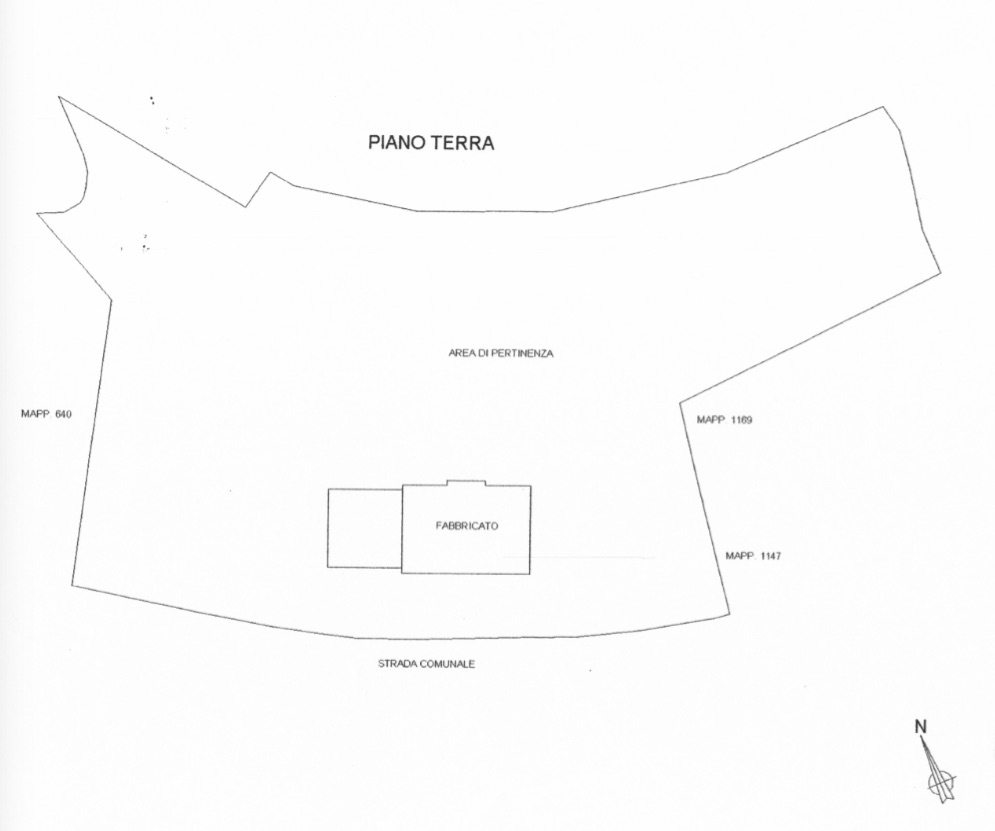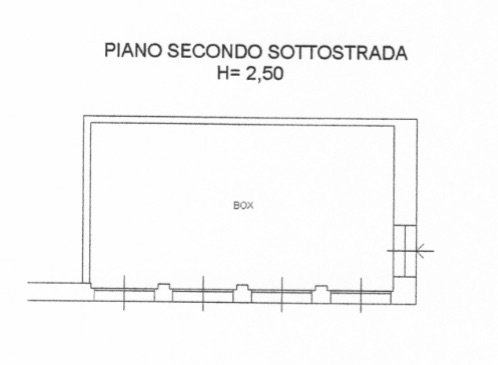 Ask for info:
Tags:
cernobbio, estate, investimenti, italia, lago di como, luxury homes, luxury property, real estate, vendita, villa